First Rotaract RPIC talks about creativity, community, and hats
By Etelka Lehoczky
On an ordinary day last August, people at a park in Copenhagen, Denmark, saw something extraordinary: a stream of runners all adorned with floating, bobbing pink balloons. The balloon carriers were part of Run With Rotaract, a three-year-old event organized by District 1470's Rotaract clubs. This year, it raised money for education in Malawi.
The balloons served as tickets for the approximately 65 participants. And, says Philip Flindt, a member of the Rotaract Club of København Nord, they performed the equally important function of attracting public attention.
"It created something weird for people to look at — people running with pink balloons," Flindt says. "It was a way to reach people in the community around the park. They were asking, 'Is this a bachelor party, a bachelorette party? Why are you running with these balloons?'"
Flindt never seems to lack creative, eye-catching ideas. It's clear why he's the Rotary public image coordinator for Zone 18, the first Rotaractor to serve as an RPIC. He's been promoting Rotaract since he helped found his club on 13 March 2013. That date, he's quick to note, is the anniversary of the certification of the first Rotaract club in 1968.
"Philip is a fantastic advocate for Rotaract," says Becky Giblin, a dual member of the Rotaract Club of Auckland City, New Zealand, and the Rotary Club for Global Action District 5150. "When he's given an opportunity, he not only represents all Rotaractors in the best way possible, but he works to make sure other Rotaractors are given similar opportunities."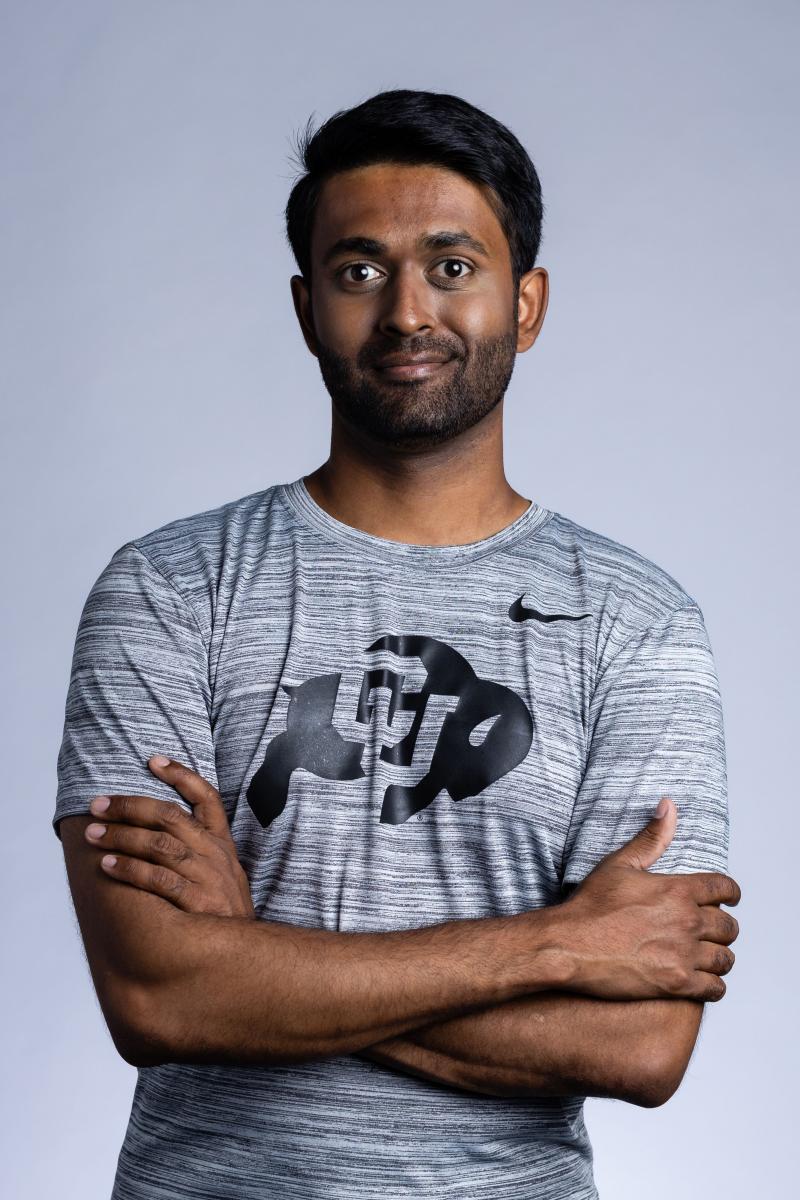 As one of Rotaract's biggest fans, Flindt is always seeking ways for it to grow and thrive. At the height of the COVID-19 pandemic, he was part of a group that started World of Rotaract, a 24-hour-a-day video call to keep people connected. It eventually evolved into a worldwide network.
"At first, the point was to make sure people were well — to just talk to each other," Flindt says. "We hosted conferences for 500 people. We had online parties. I'm a DJ, so I played about 10 parties online for a couple hundred people. We had talks, we had game nights, we had movie nights. It became a way to work together, all because we got to know each other on Zoom."
World of Rotaract has helped people cooperate on projects and has generated very close bonds, Giblin says, including her friendship with Flindt.
"It has built a level of trust and friendship that is surprising, considering we have never met in person," she says. "The World of Rotaract team is not just a community, but a family that is spread out to all corners of the world."
Failing fast and sharing hats
To find successful new ideas, like World of Rotaract, Flindt recommends using an entrepreneurial, "fail fast" approach.
"Get all the bad ideas out of the way as fast as possible, and run with the ideas that work," he says. "When you do a project, don't just think about the project. Put on your 'membership' hat, your 'foundation' hat, and your 'public image' hat at the same time. Or get together in a group and share the hats."
All this hat-switching has led to initiatives like one that supports the Give Every Child a Future campaign. GECAF aims to vaccinate 100,000 children in nine Pacific Island countries to protect them from human papillomavirus, rotavirus, and pneumococcal bacteria. For an event called Move for GECAF, Rotaractors got moving — literally. They flooded social media with pictures and videos of people running, dancing, doing pushups, or holding signs showing how much money they'd raised.
Flindt likes projects that accomplish several goals at once. He says the success of Run With Rotaract wasn't just in the US$2,000-3,000 it raised.
"We didn't just fund a scholarship for a student in Malawi. We created awareness in our local community," he says. "It's about creating impact. If you couldn't run, you could walk, or join the crowd of onlookers. We had people who were pregnant, we had kids in strollers — all different types of people. That's kind of the fourth point of Rotary's Action Plan, the ability to adapt to the environment."
Flindt has learned a lot since he became an RPIC. Zone 18, which includes his home country of Denmark, as well as the Faroe Islands, Greenland, Iceland, Lithuania, Norway, Poland, and Sweden, is extremely diverse. Recognizing this, Flindt is reconsidering his initial plan to refrain from spending much of his budget on travel.
"I see that I need to get out there," he says. "I need to go to the districts, to be there physically. I need to create these connections and make sure we're communicating."
World Rotaract Week 2023 is 13-19 March.