Eight Rotary donors changing the world
People donate money to good causes for all sorts of reasons; it could be a personal connection to a community in need, a debt of gratitude for a past kindness, or a desire to leave a legacy. We asked eight people around the world what motivates them to give to The Rotary Foundation — and to keep giving — and the answers were as diverse as our membership. Here are their stories.
My gifts help young people lead healthy lives
Ignacio Holtz, Rotary Club of Cuajimalpa, Mexico
Nearly 20 years ago, Ignacio Holtz was suffering from chronic kidney disease and in need of a transplant. His wife, Beatriz, made the lifesaving donation of a healthy kidney. When he joined a Rotary club a few years later, he talked with fellow members about how to help less fortunate patients in the same situation.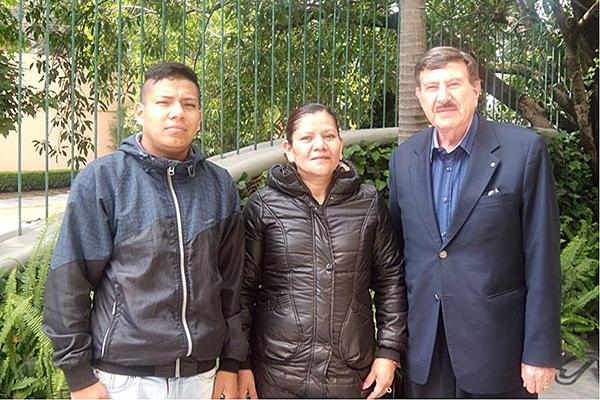 Working with the Heart 2 Heart program, a decadelong collaboration among clubs in Mexico and the United States, Holtz led efforts to provide 10 disadvantaged young people with kidney transplants. The program has since saved more than 500 lives, with help from six global grants from The Rotary Foundation and matching funds from Sólo por Ayudar, a local nonprofit.
Holtz and members of his club work with local hospitals to screen potential donors and recipients, negotiate rates, and offer logistical support to participating families.
The inspiring stories of recovered patients motivate Holtz to keep giving. Holtz is still in touch with the first patient they helped, then a 15-year-old girl whose uncle donated a kidney to keep her alive. The project covered the fees for the operations, and today she is the healthy mother of a young daughter.
"It took me some time to discover the miracles that Rotary can achieve. By multiplying what we give, The Rotary Foundation gives us the opportunity to make a better world," says Holtz.
My gifts build goodwill and understanding among countries
Toni Polsterer, Rotary Club of Wien-Nordost, Austria
The way Toni Polsterer sees it, The Rotary Foundation's greatest strength is its ability to forge international connections to improve lives.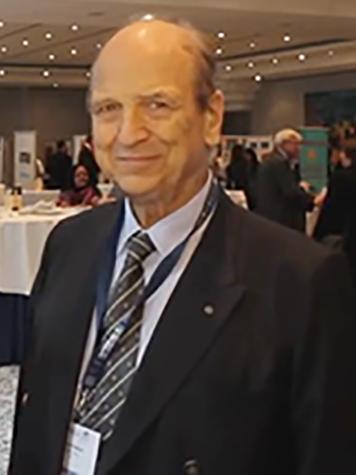 Polsterer serves on the executive council of Intercountry Committees worldwide, a network of 250 groups, each made up of clubs and districts from two or more countries. Group members work together to build goodwill and plan projects, particularly those that support peace and conflict resolution.
In early 2016, Polsterer worked with the intercountry committees to organize a contest for global grant projects focused on peace and conflict resolution, offering a $5,000 prize to each of the two winners: a vocational training team of women peacebuilders, and a music therapy program for young people affected by conflict.
A member of Rotary clubs in Vienna and Moscow in the 1980s, and later governor of a diverse multinational district during the heated ethnic conflict in the former Yugoslavia, Polsterer has seen firsthand how Rotary can bring people together.
"Sometimes the best peace projects don't focus on the conflict itself but rather initiate communication and cooperation between two parties," he has said. "Experience in our district has shown that intercountry meetings and projects not only lead to better understanding between Rotarians but can also act as a catalyst for clubs within a country with a longstanding history of internal conflict."
My gifts help keep Rotary going strong
Marilyn Masiero, Rotary Club of Larchmont, New York, USA
Marilyn Masiero joined Rotary when she was living in Florida in 1994. A former art therapist and textile designer, she relocated to New York upon her retirement and joined a club there.
I am personally unable to solve the world's problems, but my desire to help is strong. By giving to The Rotary Foundation and encouraging others working toward the same goals, I know I'm doing my part.

Marilyn Masiero
Rotary Club of Larchmont, New York, USA
"When I moved, I didn't know anyone until I was invited to join a Rotary club. Then I knew I had found a new home," she says. "Rotary is nonpolitical and shows no bias to creed or religion. In this complex world, it is very nice to have a place where that is clearly understood — an oasis in the middle of turmoil."
Recognizing the need for stability and sustainability in a changing world, she directs her giving to the Endowment Fund, which ensures The Rotary Foundation's future, and the World Fund, which provides the necessary funds for critical humanitarian projects around the world.
"I want Rotary to be around for a long time, to keep doing good works," she says. "I am personally unable to solve the world's problems, but my desire to help is strong. By giving to The Rotary Foundation and encouraging others working toward the same goals, I know I'm doing my part."
My gifts will help end polio in Africa
Sir Emeka Offor, Rotary Club of Abuja Ministers Hill, Nigeria
When he announced a $1 million gift to PolioPlus — his second — at the 2014 Rotary Convention in Sydney, Sir Emeka Offor became Africa's largest donor to Rotary.
"My dad had to make many sacrifices," says Offor, born to a police officer in a small Nigerian town. "I decided I must support the underprivileged in society— the people who are not able to afford three square meals, or the people who can't go to school."
Now executive vice chair of the Chrome Group, a multibillion-dollar oil and gas conglomerate, Offor focuses on improving lives in his country by creating economic opportunities through the Sir Emeka Offor Foundation, and by supporting the campaign to end polio.
"When I give to The Rotary Foundation, I know it's supporting wonderful efforts like PolioPlus, which has helped to protect 2.5 billion children from the ravages of polio," he says. "At times the progress is slow, but it is my deepest hope that we can inspire all Nigerians to work together to bring about the final, permanent, and irreversible eradication of polio."
My gifts go further with Rotary
Bill Gray, Rotary Club of Cataraqui-Kingston, Ontario, Canada
Given his background as a retired financial adviser, it's not surprising that Bill Gray approaches a gift to Rotary as he would any other business transaction: as a smart investment.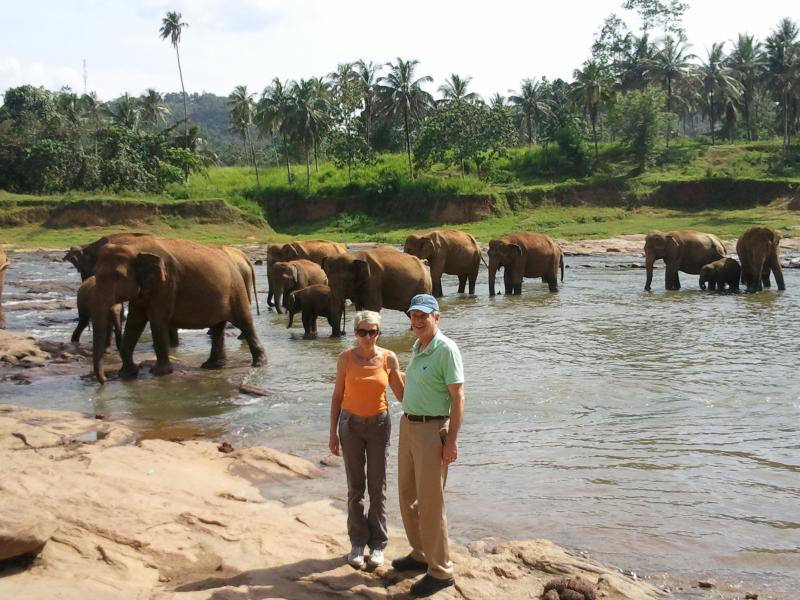 The Rotary Foundation belongs to all of its contributors," he says, noting Rotary's reputation for transparency and thoughtful stewardship. "My Rotary membership is incredibly valuable to me. And as an investor, I have a sense of ownership, of contribution, of effectively saying, 'Count me in!'"
Over the years, Gray has traveled to Barbados, Kenya, Korea, and Uganda to work on service projects. The Ugandan project brought together Rotary members from different countries and provided mosquito nets to protect 56,000 children from malaria. Rotary's ability to promote international understanding through collaboration inspired Gray and his wife, Nancy, to establish an endowed fund to support the Rotary Peace Centers.
"The Rotary Foundation is the glue that keeps Rotary together and enables meaningful endeavor across borders with confidence," he says. "By pooling our resources with Rotarians everywhere, we can accomplish much more than we could otherwise dream of doing."
My gifts make school a safer place
Dries Lötter, Rotary Club of Flamingo-Welkom, South Africa
As the first Rotary member in South Africa to establish a personalized endowed fund through The Rotary Foundation, Dries Lötter is building a reputation as a pioneer of giving in his country. The fund supports the Foundation's Water and Sanitation Major Gifts Initiative, launched in 2016 with the goal of raising $25 million over the next three to five years for water and sanitation projects.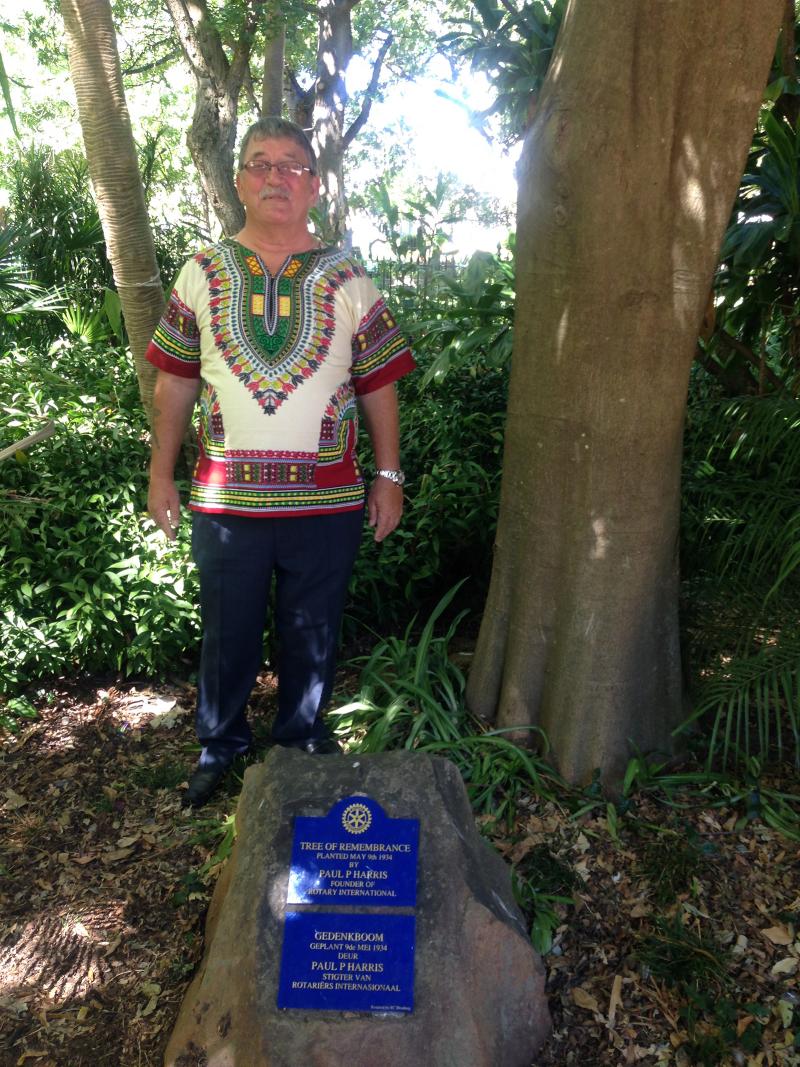 His interest in the subject, one of Rotary's causes, came from experience. When tree roots blocked the sewer pipes and compromised the toilets at a school in Welkom, he enlisted his club and another in Australia to repair the damage. Members of the Australian club recently visited Welkom to provide eyeglasses to students and community members in need.
Before building a successful trucking and self-storage business — which directs part of its rental income to End Polio Now — Lötter came from humble beginnings. "It means the world to me" to be able to give back, he says. "When I give to The Rotary Foundation, I know my contributions make a difference in the lives of people around the world."
Currently, Lötter is the highest recognized donor in South Africa for his contributions to The Rotary Foundation. But his recent recognition ceremony focused more on family than finances: He proudly inducted his granddaughter, Elvee, as a new Rotary member.
My gifts will leave a lasting legacy
Monica Saville, Rotary Club of Epping, New South Wales, Australia
Australia hasn't seen a new case of locally acquired polio in decades, but survivors like Monica Saville, who contracted the virus at age 11, haven't forgotten the disease. Now a trustee with the Australian Rotary Foundation Trust, she speaks at conferences and Rotary institutes about how to support the campaign to end polio and other Foundation programs.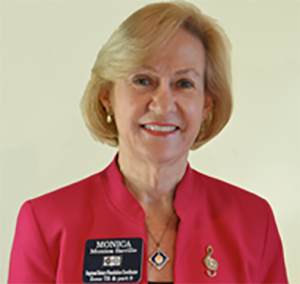 "When I learned that Rotary's goal was to eradicate this debilitating disease, I contributed financially to the cause," says the former teacher. "As a polio survivor, however, I also feel a great need to increase awareness among Rotary members and the general public and motivate them to support our efforts."
She's currently organizing a fundraising dinner for two Australian districts in honor of The Rotary Foundation's centennial, and she's encouraging Rotary members and their partners to consider the Foundation in their wills, as she and her husband, Geoff, have done.
"Leaving a legacy to promote a better world beyond our lifetimes is the logical extension to our combined nearly 60 years of Rotary service," says Saville, who has been recognized with a Medal of the Order of Australia for her work with Rotary.
My gifts help unite people around causes
Frank Rothermel, Rotary Club of Knoxville, Tennessee, USA
Where some see challenges, Frank Rothermel is quick to highlight progress. "We are fortunate to be living during the best time in history," he says, citing improvements in vaccination coverage and access to clean water worldwide.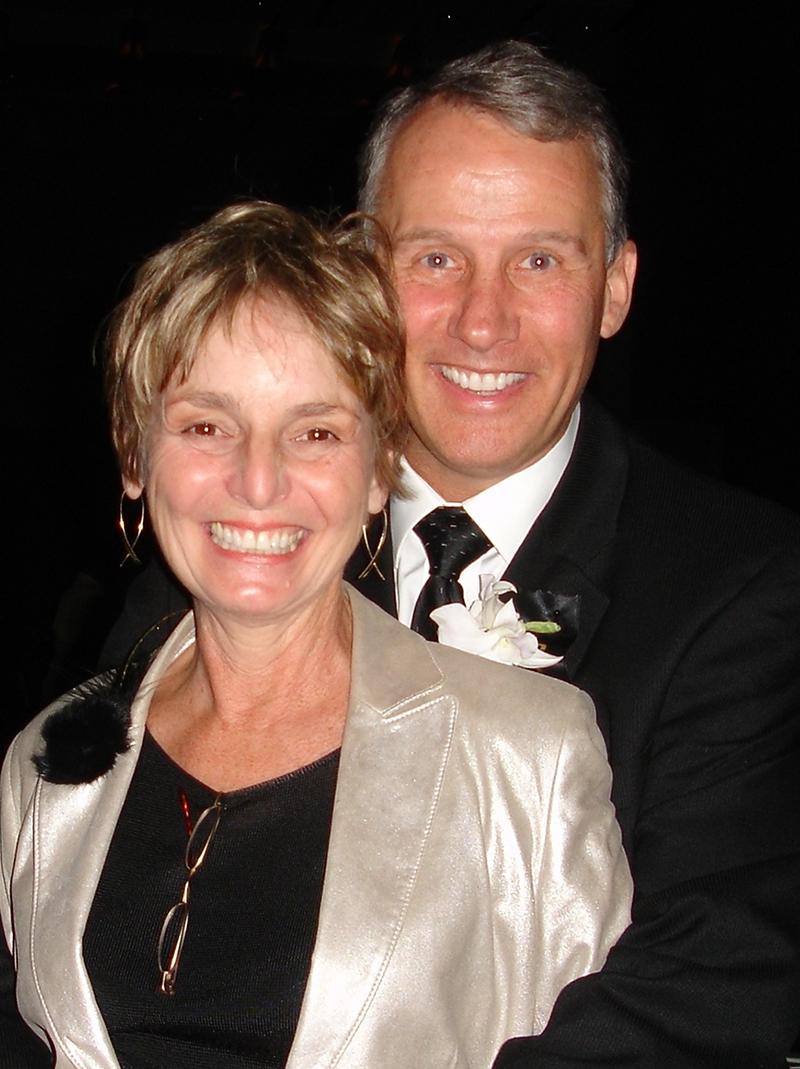 With his wife, Judith, Rothermel has supported projects such as schools in South Africa and an orphanage in Hungary. Most eye-opening for the couple has been a long-term project in Thailand.
"We all need clean water to live," he says. "To date we have completed 115 clean water systems in as many villages in and around Khon Kaen province." They were supported by more than $600,000 in Rotary Foundation grant funds.
It's The Rotary Foundation's ability to unite people of different backgrounds around common causes that has instilled Rothermel with confidence in the charity.
"We have Rotary members on the ground in almost every country, and we can leverage this manpower in our grant process. Rotary members manage the funds, perform the work, and inspect the implementation. It's really easy to sell this value proposition."
Help us continue to change the world
Discover more Rotary members who make The Rotary Foundation a force for good