Convention countdown
Honolulu museums
In Honolulu, you will find natural beauty, adventure, and relaxation. The Hawaiian capital, which will host the 2020 Rotary International Convention from 6 to 10 June, is also home to fascinating museums. So as you make plans to hit the beach or experience a luau, be sure to set aside time to visit a few of these institutions.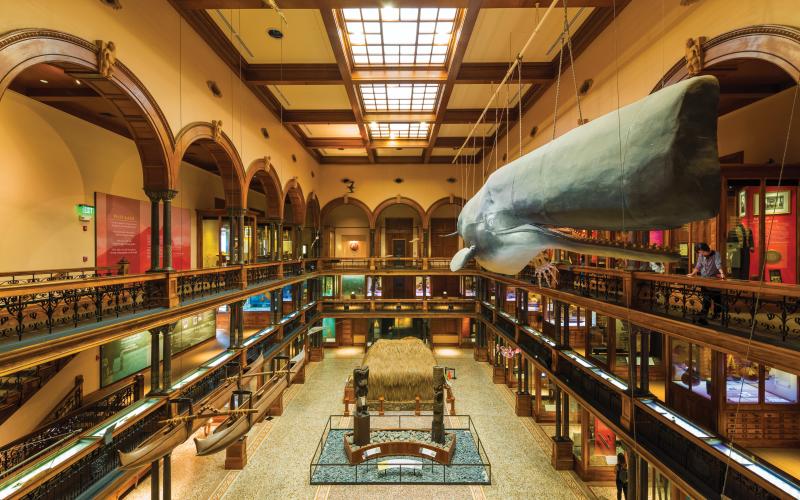 Learn about the history of the Hawaiian Islands at the Bernice Pauahi Bishop Museum (pictured, bishopmuseum.org), which boasts the world's largest collection of Polynesian cultural artifacts and natural history specimens.
View Hawaiian art, along with Japanese woodblock prints and European and American prints and drawings, at the Honolulu Museum of Art (honolulumuseum.org).
Tour the Iolani Palace (iolanipalace.org), which was the royal residence of the rulers of the Kingdom of Hawaii and contains a collection of artifacts ranging from glassware to military insignia.
Remember those who sacrificed their lives in war and reflect on Rotary's commitment to peacebuilding at the Pearl Harbor National Memorial (nps.gov/valr) and the USS Arizona Memorial. Plan your visit and reserve your tickets before you leave for Hawaii (limited walk-in tickets are also available).
— HANK SARTIN
• Don't miss the 2020 Rotary Convention in Honolulu. Register at riconvention.org by 15 December to save.
• This story originally appeared in the August 2019 issue of The Rotarian magazine.