Convention countdown
Dessert island
When you are in Honolulu for the Rotary International Convention, 6-10 June, make sure to save room for dessert, because the Hawaiian Islands have some sweet treats in store for you.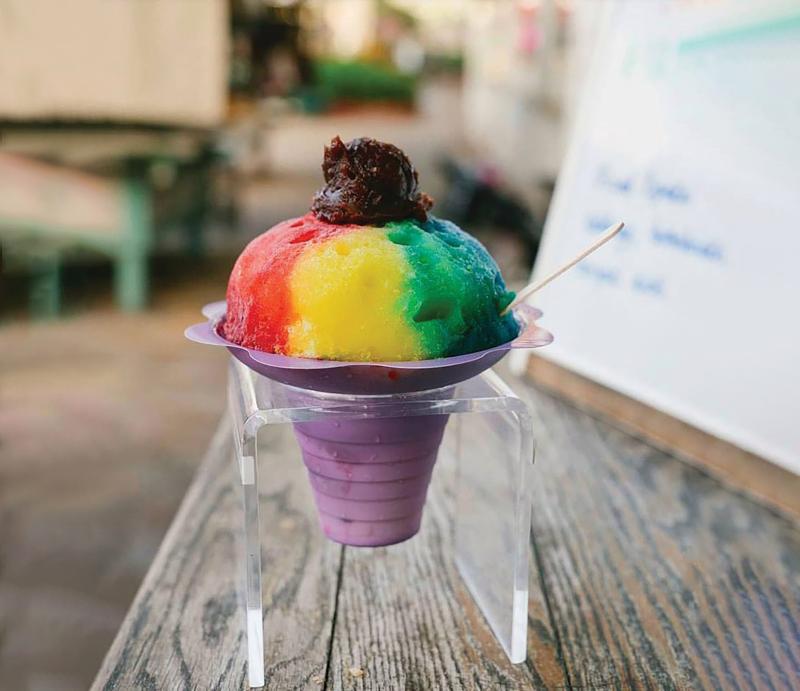 Shave ice (calling it shaved ice or a snow cone is a quick way of revealing you're not from around here) was introduced to Hawaii by Japanese immigrants. Inspired by a Japanese frozen treat called kakigōri, they hand-shaved blocks of ice to create mounds of delicate crystals, then flavored the ice with the juice of tropical fruits.
These days, the ice is usually shaved by machine and is often served over ice cream for an extra layer of indulgence. Flavors range from local favorites such as papaya, lychee, and pineapple to the more exotic (for Hawaii) black cherry, apple, and chocolate.
If your taste runs more to fried dough, you can indulge in malasadas, brought to the islands by Portuguese immigrants. In Hawaii, these luscious yeast doughnuts (the batter is enriched with lots of eggs, butter, and sometimes evaporated or fresh milk) have fillings such as custard, coconut pudding, chocolate pudding, and guava.
Whichever treat you prefer, try to sample the variety from different shops. Many have their own special flavors and fillings.
— HANK SARTIN
• Don't miss the 2020 Rotary Convention in Honolulu. Register at riconvention.org by 15 December to save.
• This story originally appeared in the December 2019 issue of The Rotarian magazine.