Convention countdown
Breakout sessions
At the Rotary International Convention in Honolulu, 6-10 June, you will find breakout sessions on how to be an effective leader, how to increase membership and engagement in your club, how to promote your club's work on social media, how to write an effective grant proposal, and much more.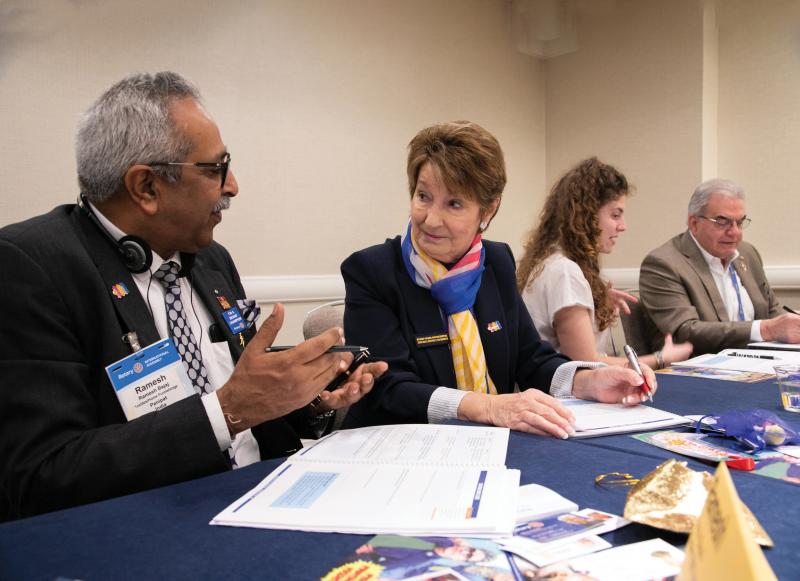 If you are interested in the big picture of Rotary initiatives, you might want to attend "Rotary's Action Plan for the Future" or "Diversity, Equity, and Inclusion in Rotary: How Are We Doing?"
If you are thinking about how to bring new life to your club, there are sessions such as "Bring the Baby: Recruiting and Retaining Parents in Rotary" and "Bringing the Aloha Spirit into Any Club, Any Country!"
If you want to pick up practical skills for promoting your club, check out "Lights, Smartphone, Action! Telling Rotary's Story on the Go" or "Getting Your Story Covered in the News."
Or maybe you are interested in getting ideas for club projects. You might want to look into "Adopt-a-River Initiative: A Rotary & UNEP Partnership Model" and "What Can I Do as a Rotarian to Help End Alzheimer's?"
The biggest challenge may be fitting in all the sessions you want to attend.
— HANK SARTIN
• This story originally appeared in the April 2020 issue of The Rotarian magazine.