Convention countdown
Aloha spirit
You may have heard that aloha is the Hawaiian word for both hello and goodbye. In fact, aloha is a far richer word: it encompasses love, affection, peace, compassion, and mercy. Aloha is a way of life for Hawaiians, one that focuses on living in harmony, being patient, treating everyone with respect, and sharing joy with your 'ohana — that's family in Hawaiian. When you attend the Rotary International Convention in Honolulu, 6-10 June 2020, you will experience those values firsthand.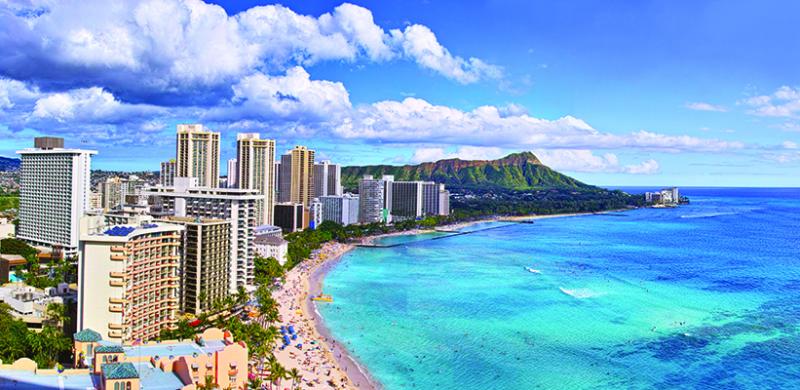 In 1850, King Kamehameha III officially declared Honolulu the capital of his kingdom, and the city has been the center of government in the Hawaiian Islands ever since. The largest city in the Hawaiian Islands, Honolulu is a bustling metropolis, with restaurants that showcase fresh ingredients, world-class shopping, and opportunities to experience traditional Hawaiian culture.
The city and the Hawaiian Islands offer natural beauty and almost constant sunshine. Walk through the surf of the world-famous Waikiki Beach; hike in the Leahi crater, also known as Diamond Head; or swim with green sea turtles in Hanauma Bay. Bring your whole family to the 2020 convention and enjoy the spirit of aloha.
— Hank Sartin
• Register for the 2020 Rotary Convention in Honolulu at riconvention.org.
• This story originally appeared in the July 2019 issue of The Rotarian magazine.