Convention countdown
Hamburg dining
Hamburg's history as a port city means that it boasts a cosmopolitan cuisine; influences range from Portugal to China. But no matter the restaurant, there's one constant: You're likely to find an abundance of seafood on the menu. So when you're in town for the Rotary International Convention from 1 to 5 June, dive into dining Hamburg style.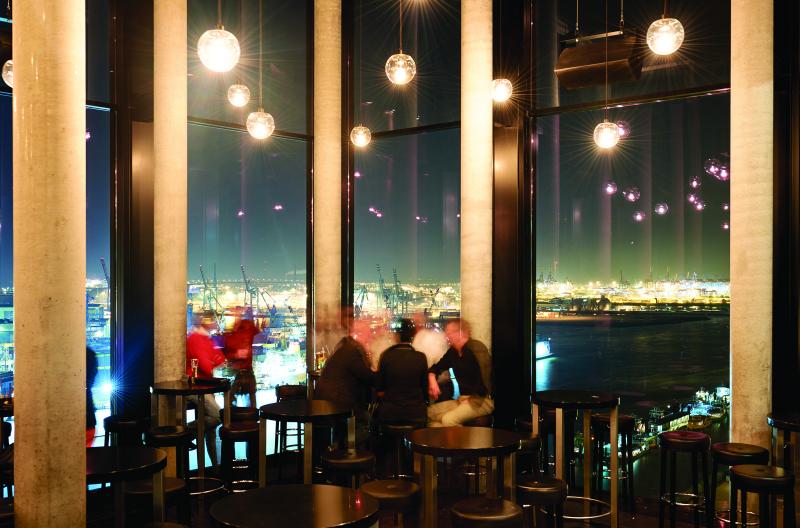 Fischereihafen Restaurant Hamburg has been serving up seafood specialties (if you're feeling adventurous, try the sweet-sour eel soup) in an elegant setting on the Elbe River for almost four decades.
Another local institution is the Alt Hamburger Aalspeicher. Order smoked eel with scrambled eggs and fried potatoes; fried plaice "Finkenwerder style" with bacon potato salad; or Labskaus, a traditional sailor's hash with fried egg, herring, beetroots, and pickles. Finish with a classic northern German dessert: rote Grütze, a red berry compote served with heavy cream.
In a hurry? Pick up a Fischbrötchen (fish sandwich) at the snack bar Brücke 10 on the St. Pauli Landungsbrücke. The currywurst (pork sausage with curry ketchup) at Imbiss bei Schorsch is delicious and filling. And don't miss out on Franzbrötchen, best described as a cross between a croissant and a cinnamon roll. Luckily for you, every bakery sells them.
— Gundula Miethke
• Learn more about the convention.