Convention countdown
Gateway to the world
Hamburg's role as Germany's premier seaport has shaped the character of the city through the centuries. From its earliest days as Hammaburg – an eighth-century fortress in a river bend, built to secure trade in the region – Hamburg has maintained its independence as a city-state still known as the "Free and Hanseatic City of Hamburg." Today, its citizens proudly call themselves "Hanseaten."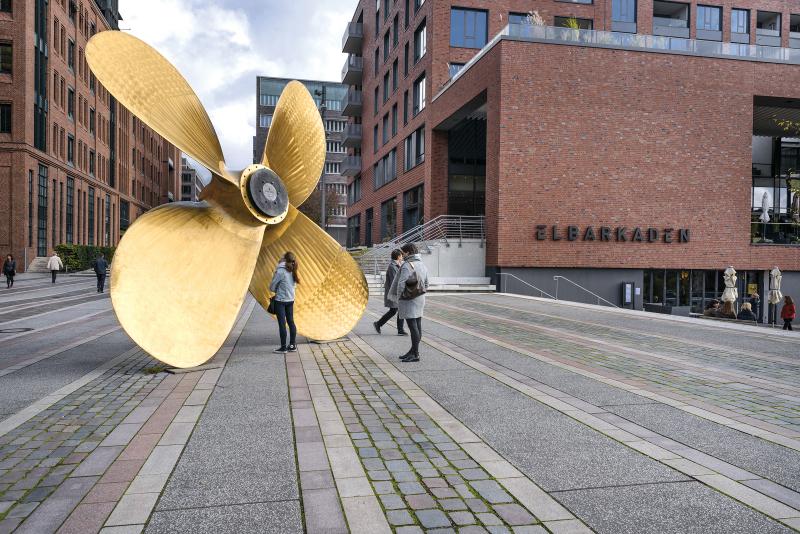 In its medieval glory days, the city established itself as "gateway to the world" – which is its official slogan. In the 19th and 20th centuries, it was the port of departure for 5 million emigrants, whose stories are documented in the BallinStadt Emigration Museum. The maritime history of the city comes alive in the International Maritime Museum Hamburg.
Today, Hamburg is one of the busiest ports in Europe, moving 136 million tons of seaborne cargo in 2017. The city is also a popular destination for cruise ships, and the port is something of a tourist attraction, where you can get a drink or a meal on a converted cargo ship and even stop in at a church on a riverboat. Or see the harbor on one of the numerous boat tours that are available.
Hamburg defines itself in the context of globalization: a modern, multicultural hub for business, culture, and technology that is playing a central role in an interconnected world.
– Stefan Meuser
• Read more stories from The Rotarian