Comeback club
Rotary Club of South Bend, Indiana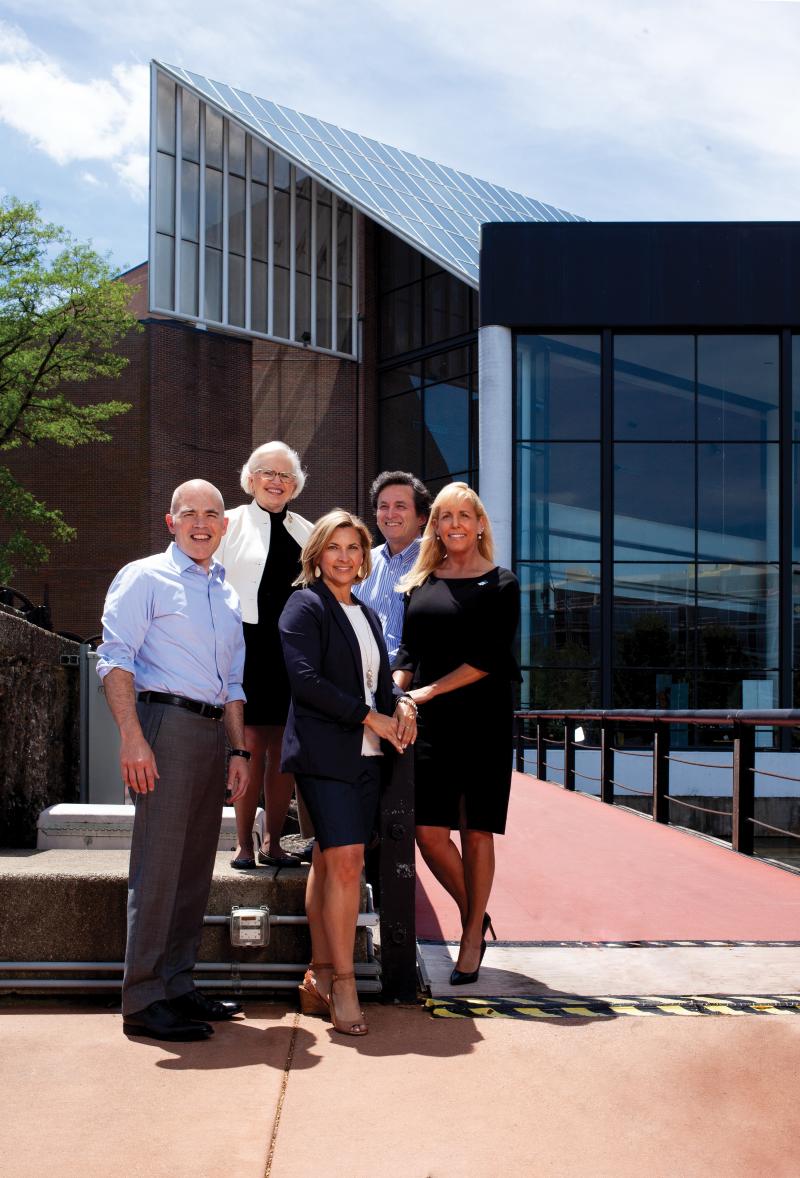 South Bend, Indiana, is undergoing something of a renaissance. Reminders are everywhere — from the many buildings under construction to the city's welcome sign that asserts South Bend is "building a 21st-century city." There's even a new "Renaissance District" where the former Studebaker auto manufacturing plant is being redeveloped to attract high-tech manufacturing, data centers, and startups.
At a Rotary club meeting in May, Andrew Berlin, owner of the South Bend Cubs, the city's minor league baseball team, reiterates that message.
"South Bend is a story of resilience," Berlin tells about 120 club members who are gathered to hear him speak over lunch on a Wednesday. "In 2011, I came to a city that clearly had seen better times. We signed the contract to buy the team on 11/11/11 at 11:11 a.m." He pauses and adds, "Baseball fans are superstitious."
Berlin goes on to outline a dramatic turnaround in the team's fortunes. "In 2012, only 13 percent of people said they would recommend seeing a game at Four Winds Field," he says. In 2018, 50 of 77 games sold out. Berlin says the team improved the fan experience in a number of ways, including remodeling the field and importing the "best" hot dogs in baseball (the same ones served at Fenway Park). Betting on more growth ahead, he is building apartments that overlook the field.
"Wonderful things are happening here," he says. "We're happy to be a small part of it."
The good things happening in the city are reflected in the club itself. After the meeting, 2018-19 President Heather Goralski looks back on the eventful year the club has enjoyed. "Rotary International President Barry Rassin visited, and our district, 6540, raised $2 million for The Rotary Foundation," she says. The large donation was the result of a districtwide "million-dollar dinner," held in February, which participants pledged at least $10,000 to attend.
One of the club's own, John Conlon, became a member of the Arch Klumph Society last year. And the club celebrated its 105th anniversary with acts of service related to the number 105 — for example, it recently donated 105 baby onesies to a women's shelter.
The past year has been a particularly inspiring one, but much of what the club does, it has been doing for a long time. Mary Mathews mentions the club's Phoenix scholarships: Every year, two high school students are selected by the club to receive a four-year, $2,500-per-year scholarship, funded by the club's own foundation. "We look for students who have overcome obstacles and really need the help," Mathews says. The club also addresses local needs through its annual philanthropic fund award, which gives $10,000 to an area nonprofit in need of capital improvements. In 2019, Dismas House, an organization that supports men and women transitioning back into society after serving time in prison, received the grant.
"Wonderful things are happening here. We're happy to be a small part of it."
Through it all, club members haven't forgotten about South Bend's tougher times; many of them have a personal perspective on the city's ups and downs. Before the Studebaker plant closed, the automaker employed thousands of local residents. Club member Bob Annis remembers the day in 1963 when Studebaker closed and his dad lost his job just before Christmas. "It was a blow," Annis says. "My father was a union guy, and finding work at the same pay was difficult. When Studebaker left, the city just went into tremendous decline."
"South Bend had some issues when our key manufacturing plants closed," says member Bill Coleman, an architect. "I've lived through three recessions, and the last one was very serious. A lot of architects couldn't make it here anymore. I was fortunate to survive that."
But for the past five years, Coleman says, "we have had nothing but boomtown."
The club is taking advantage of the city's growing population and the new industries moving in to recruit younger members, and the average age of club members has already dropped by a couple of years, says Coleman. Several members mention that a monthly happy hour called Second Tuesdays has contributed to the club's success in attracting younger members. It's hosted at LaSalle Kitchen & Tavern, a popular spot run by club member Mark Mc-Donnell. "You get two appetizers and two drinks for $15," Goralski explains. "It's a great way for prospective members to get to know our club in a more relaxed setting."
Coleman notes that many clubs are struggling to hold on to members, but he believes that Rotary's focus on service is what will draw the next generation of Rotarians. He also thinks it's important to think big. "The question is," he says, "how do we keep people invigorated?"
One thing is certain: The future looks bright in South Bend.
— VANESSA GLAVINSKAS
• This story originally appeared in the August 2019 issue of The Rotarian magazine.