Clubs made to order
---
The meteoric rise of a fun-focused satellite club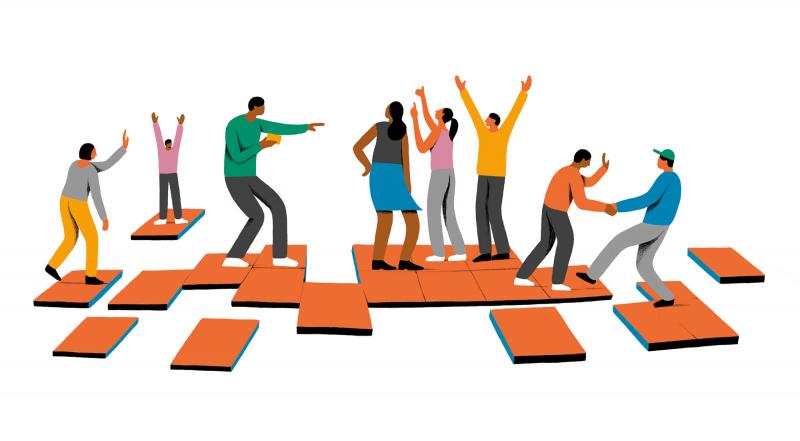 In May, amid the COVID-19 shutdown, the Rotary Satellite Club of London, Ontario, posted an invitation to its next online meeting. It read: "Are you missing human interaction? Do you want to meet new people who do good in the community? Not interested in putting on pants to do all this? Join us at 6:30 p.m."
The pants-optional post was typical for the Canadian club, which attracts new members with a cheeky attitude combined with technological savvy. It was chartered in 2016 as an offshoot of the Rotary Club of London that was meant to be more accessible to younger people. A satellite club, which allows for groups as small as eight people to start a club by tapping into an existing club's infrastructure, was an ideal way for the Rotary Club of London to plant the seeds for a new, independent club.
"The London club is an older and quite traditional club," says Kirk Langford, a charter member of the satellite club. He means no disrespect. "The satellite model worked well because it provided us with the support and infrastructure of the Rotary Club of London, so we weren't left to figure everything out on our own. Now we're getting to the point where we're ready to become our own club, which is exciting."
The club, which previously met in a local pub, has used events such as dance parties and trivia nights — which moved online during the pandemic — to raise money for projects. A recent raffle provided the winner a year's supply of beer from a local craft brewer.
"We have a wonderful time together, it doesn't cost us much, and we're making the world a better place."
"We certainly do have a lot of fun together," says Langford. "After all, if people aren't having fun and enjoying themselves, they aren't going to stick around. It's turned us from a club of strangers who want to do good in the community into a club of friends — people you enjoy spending time with and want to know better."
The club keeps things informal and economical. Heather Macdonald, the daughter of Rotarians and a recent college graduate, joined because it offered a low-cost avenue to lend a hand in her community. Now, she says, "I'm an active Rotarian and likely will be for life. I love my Rotary club and the people in it. We have a wonderful time together, it doesn't cost us much, and we're making the world a better place."
With an eye toward the future, the Rotary Satellite Club of London now partners on events with the University of Western Ontario and Fanshawe College Rotaract clubs. "It provides a good opportunity to talk to those members about joining our club after they're done with school," says Langford.
Now who's the old-timer?
Read more stories of
clubs made to order
• Interested in starting a new club or learning more about ways to connect through Rotary? Visit rotary.org/start-club.
• Illustration by Sjoerd Van Leeuwen
• This story originally appeared in the August 2020 issue of The Rotarian magazine.