Clubs made to order
---
The 'e' is for expansive reach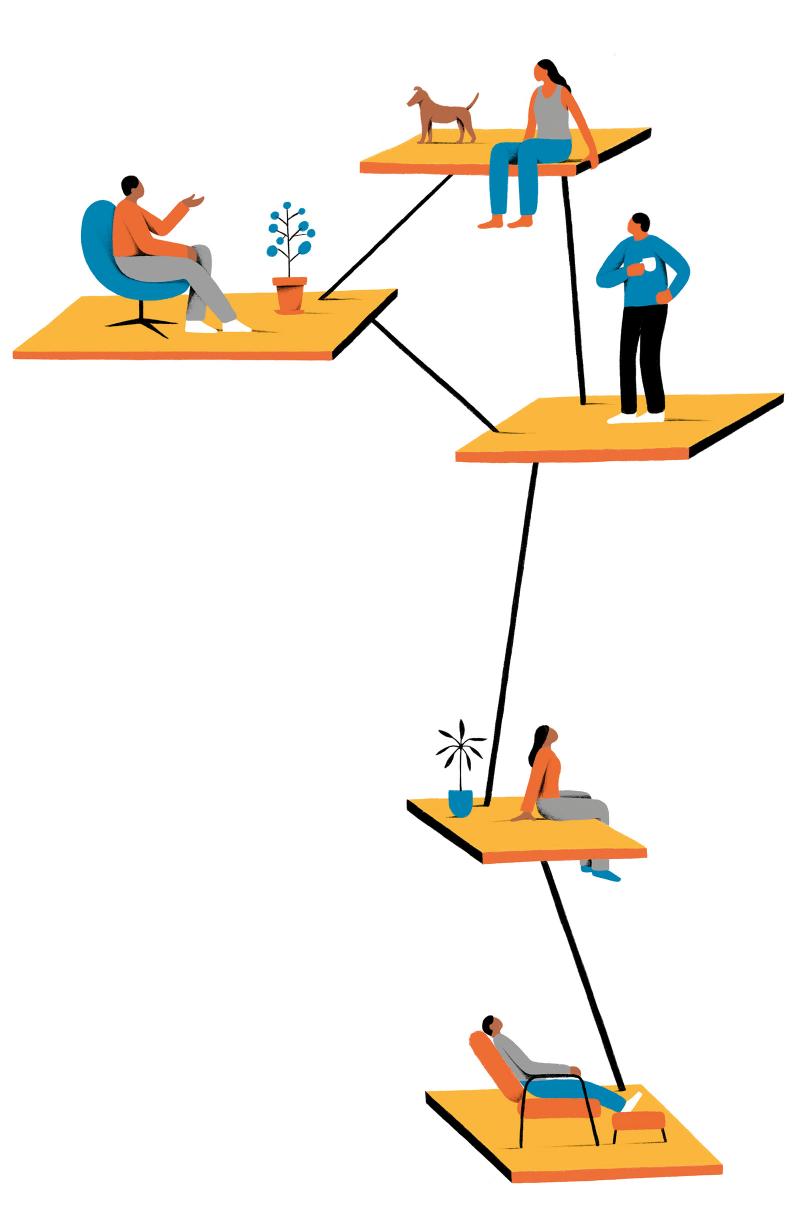 Judith Neal has proven that to be a Rotarian, you don't necessarily need to follow the laws of time and space: The 2019-20 president of the Rotary E-Club of Southern Scotland lives in Oconomowoc, Wisconsin. Neal comes from a family of dedicated Rotarians. In 1982, she was awarded a Rotary Ambassadorial Scholarship. Newly married, she and her husband, Richard, traveled from the United States to the United Kingdom, where Judith studied at the University of Bristol. Years later, the couple spent time in Botswana and in Scotland while Richard, a mathematics professor, was on sabbatical.
In all those places, Neal attended Rotary club meetings. "I met people from all over the world, some of whom are now good friends," she says. But one club in Scotland, she says, was much more traditional than most she had visited, with most members men over the age of 60. "It wasn't my cup of tea," she recalls.
"Our far-flung members communicate by email and video chat, and we try to get together once a year."
One rainy day in Scotland, Neal met a woman who was walking her dog. The two got to talking, and Lynne Nelson told Neal about the E-Club of Southern Scotland. "The more she told me about it, the more it seemed like it would be a good fit."
Originally chartered in 2010 as the Rotary Club of Edinburgh Park, the club had changed to an e-club model in 2014 as its members began to disperse to London, Singapore, and other parts of the world. "My husband and I travel quite a bit, and as long as we have an internet connection, I can always attend a meeting," Neal says. "But the greatest appeal is the international aspect of our club. Our far-flung members communicate by email and video chat, and we try to get together once a year, usually in Scotland" — where she is still friends with Nelson, the woman with the little dog who, on a rainy day, introduced her to Rotary's ability to transcend space and time.
Read more stories of
clubs made to order
• Interested in starting a new club or learning more about ways to connect through Rotary? Visit rotary.org/start-club.
• Illustration by Sjoerd Van Leeuwen
• This story originally appeared in the August 2020 issue of The Rotarian magazine.