Clubs made to order
---
Clubs for a cause have a positive effect
Over the years, Tom Gump has been successful in attracting members to his Rotary Club of Edina/Morningside, Minnesota. But he found himself tapping into the same pool of friends and acquaintances. Lately, Gump, who is now governor of District 5950, has become adept at a new strategy: starting new clubs by harnessing people's passions.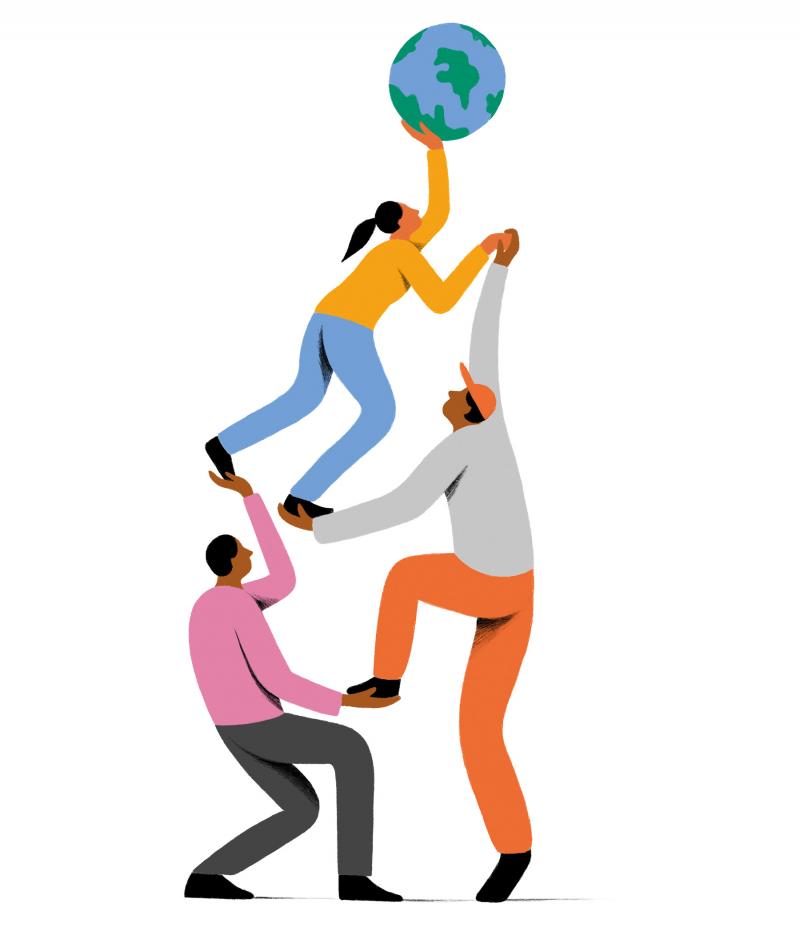 After learning that 88 percent of the members of new clubs were new to Rotary — which means those clubs weren't poaching members from existing clubs — he realized that many potential members simply need to find a club that is right for them.
Gump was also concerned about keeping the members Rotary already has. He cites another study that shows people who leave Rotary usually do so within three years of joining. "How do we get them to stay?" he wondered. The answer: "Bring together people with a passion for a cause."
Over the past two years, Gump's district has created four clubs. One of them is the Rotary Club of District 5950 Passport, which brings together members who had to leave their club because of a job change but wanted to stay with Rotary. The three others are cause-based clubs, beginning with the Rotary Club of Twin Cities Eco. "That was the club that got us started on the new club process," Gump says. "If we can do this with the environment, why not do it with other causes? That was right in front of us."
The next move was to help create the Rotary Club of Minnesota Veterans (District 5950), a first for Rotary. Chartered last fall, the club, with about 50 members, is thriving. Its first blood drive attracted 60 donors, and other projects help both veterans and people currently serving in the military. "Rotary is a perfect fit for veterans," says Brittany Ritchie Sievers, the club's former membership chair, who spent 10 years in the U.S. Army. "They have an innate need to serve their brothers and sisters in arms and their community."
And in May, in another first for Rotary, the district chartered the Rotary Club of District 5950 Ending Human Trafficking, an e-club with Karen Walkowski as its charter president. Its members include not only Minnesotans but people across the United States and in Thailand and the United Kingdom. "Rotary is the magnet that brings these people together," says Gump, "and all because we're reaching out to our community in a way we never did before."
Read more stories of
clubs made to order
• Interested in starting a new club or learning more about ways to connect through Rotary? Visit rotary.org/start-club.
• Illustration by Sjoerd Van Leeuwen
• This story originally appeared in the August 2020 issue of The Rotarian magazine.