Club Innovation: Rotaractors lend youthful vibe to island Rotary Clubs
Two Rotary clubs on the Caribbean island of Grand Cayman have developed strong bonds with the Rotaract clubs they sponsor by working on projects and participating in social events together. Both sides benefit: The Rotaractors have gained mentoring opportunities and support for their projects, and the Rotary clubs have increased diversity and learned to shake up their ways of doing things.
The Rotary Club of Grand Cayman-Sunrise is always striving to increase its membership. "We get a fair number of new recruits coming in," says the club's membership director, Hazel Brown. But if those new members are "not really committed to Rotary," she says, sometimes they don't stick around.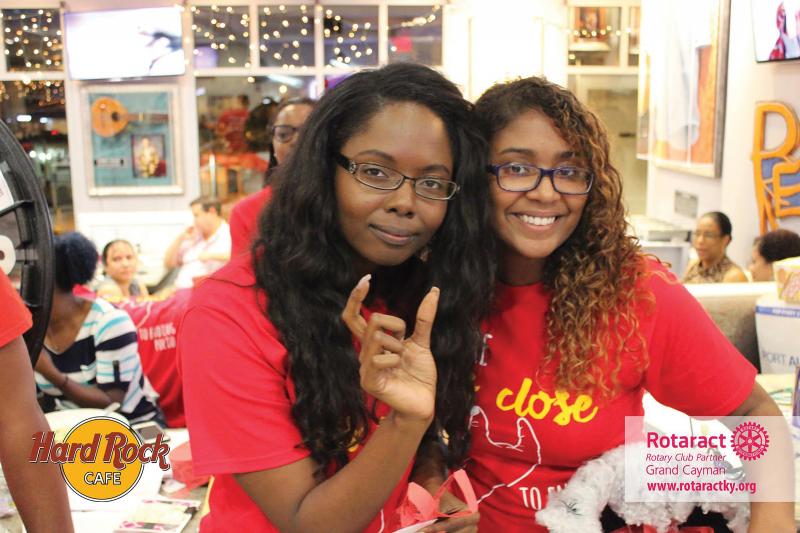 But there's one group of new members that's different. The club has a strong relationship with the Rotaract Club of Grand Cayman, which it sponsors, and the Rotarians have found that in addition to being great partners in service, Rotaractors make fantastic Rotary club members. "If a new member is already a Rotaractor, the transition is seamless," Brown says. "We already know them, and we love having them."
The Rotaractors and Rotarians know each other so well because they interact frequently. Several times a year, the Rotaractors take over meetings of their sponsor Rotary club, running the proceedings from beginning to end. "It gives them a sense of belonging and contact with the Rotary club – and it also helps us because it keeps us youthful," says Brown.
The Rotaractors are also invited to every event the Rotary club organizes. These range from social outings to local and international service projects to the club's monthly mentorship night, which features speakers on a variety of topics of interest to Rotaractors as well as Rotarians, such as investing, retirement planning, and etiquette.
Participation goes the other way as well. Grand Cayman-Sunrise Rotarians regularly attend Rotaract meetings and participate in Rotaract community service projects.
"The relationship between our club and our Rotaract club is an organic, living, breathing relationship," says Brown. That means that when Rotaractors are ready to join Rotary, the welcome mat is already out.
The nearby Rotary Club of Central Cayman Islands has a similar relationship with the Rotaract club it sponsors, Rotaract Blue, including regular meeting takeovers. "We also support them wherever they need it," says William Inniss, president-elect of the Rotary club. "Fundraising, advertising, all they need to do is ask and we are there."
Inniss says his club is thoughtful about the transition from Rotaract to Rotary, because many Rotaractors have already served in leadership positions. "We give them a chance to be a Rotarian first," he says, "and then they can transition into service."
Both the Rotary clubs offer reduced membership dues for Rotaractors who join. In addition, the Central Cayman club made changes to its meetings to help accommodate younger members, including moving to a venue that offers an a la carte menu with less expensive options than the set meal the club used to serve at meetings.
Why should a Rotary club change its ways in order to better integrate Rotaractors? "There's an innate value in the diversity this provides us, which is evident in our service projects, social events, meetings, and our leadership," says Inniss. But the best way to foster a great partnership with Rotaractors, he says, is by being a "fun, vibrant group of leaders that have mastered the balance of trying new ideas and respecting our heritage."
–Susie Ma
• What is your club doing to reinvent itself? Email club.innovations@rotary.org. Read more stories from The Rotarian