Club innovation
Meeting makeover
Rotaract Club of Accra-East, Ghana
Chartered: 2011
Original membership: 15
Membership: 40
Driven to service: In Accra, Ghana's capital, snarled traffic that can quadruple normal driving times during peak hours was taking a toll on the young professionals of the Rotaract Club of Accra-East. The club shrank to three active members not long after its inception, falling victim to its members' long work hours, job transfers, and the infamous commute. With a burst of energy and the embrace of technology, the Rotaractors regrouped in a big way. Now they focus on support for literacy and public health, with contributions of time and treasure arriving with the click of a mouse.
Club innovation: To revive the faltering Rotaract Club of Accra-East, members dispelled misperceptions — particularly that the organization is solely for the wealthy — and pitched the club as a great way to develop leadership and professional skills. Member numbers and engagement soared when the club started streaming in-person meetings on Facebook Live, a platform that easily allows even club members who live abroad to remain plugged into projects and activities.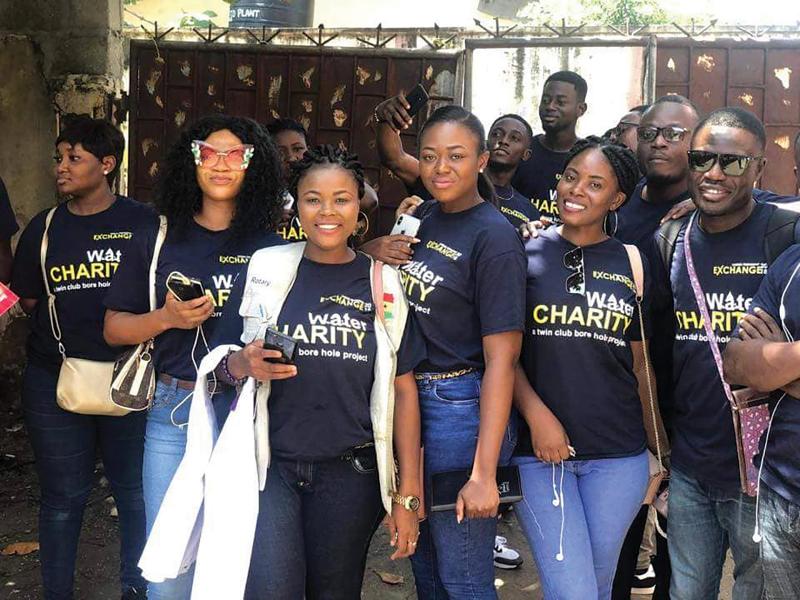 At least once a week, Opoku Minta-Afari reconnects with old friends — fellow Accra-East Rotaractors — when he logs on to Facebook Live to "attend" club meetings and alternating workshop group sessions. "Social media has changed the way clubs and societies operate in many ways," says Minta-Afari. In 2015 he relocated to the United States, but sticking with his old club made sense. He still works on fundraising efforts, including the club's Hope Project, which supports the construction of a classroom building in the Sefwi Akontombra district of western Ghana, a nine-hour drive from the club's home base. "It's like the club's baby, and we all need to work hard to ensure its success," he says.
Minta-Afari is not the only virtual attendee, says club member Emmanuel Deho. "Let's assume the 36 members [who reside in Accra] should be meeting in person. We get about 50 percent. Some are late and follow us on Facebook until they arrive. It's a discussion, a kind of real-time interaction."
The club maintains an ambitious agenda. The Hope Project, which is about a third of the way through construction and expected to cost more than $40,000, is "one of the most challenging projects," says Deho, noting how club members had been energized for an earlier, $5,000 effort to provide thousands of Rotaract-branded exercise books and stationery to schools in some of Accra's most impoverished neighborhoods. Education in Ghana "is free, but it isn't free," Deho says. "The resources that schoolchildren need to have a quality education are not always provided. We try to identify those basic needs and to alleviate the pressure on parents by providing them." The Rotaractors couple that initiative with visits to schools to encourage children. "The only way they can make it is through education," Deho says.
Over the past couple of years, the Accra-East Rotaractors have visited Sefwi Akontombra to chart progress and promote healthful living. "We've held health screenings, and we do it for the whole community," testing blood sugar levels and blood pressure, screening children's eyesight, and giving presentations on oral health along with toothbrushes and toothpaste.
The internet has been a boon for planning as well as maintaining membership, notes Deho, recalling the tough period before video streaming and real-time commenting were possible. "It was no fault of theirs that members were missing meetings" because of work obligations, he says. "We needed a way to get them to continue their participation." They found it online. "You share ideas, you laugh, and you have fun."
— Brad Webber
• What is your club doing to reinvent itself? Email us. Read more stories from The Rotarian