Club innovation
An online home abroad
Rotary E-Club of Italy South 2100
Chartered: 2015
Original membership: 25
Membership: 46
Virtual community: Originally envisioned as a gathering spot — online and in person — for globe-trotting Italians, the Rotary E-Club of Italy South 2100 has expanded to include other nationalities. Their international work experience has forged connections that enabled the club to embark on a signature job placement project, linking promising young professionals with positions across Europe.
Club innovation: As many as 25 club members, some accompanied by friends and family members, attend meetings in person and nibble on potluck dishes, while others participate using the Zoom videoconferencing platform. Their meetings — along with a members-only message board for discussions — are animated and lend a sense of home to the members who check in from across the globe.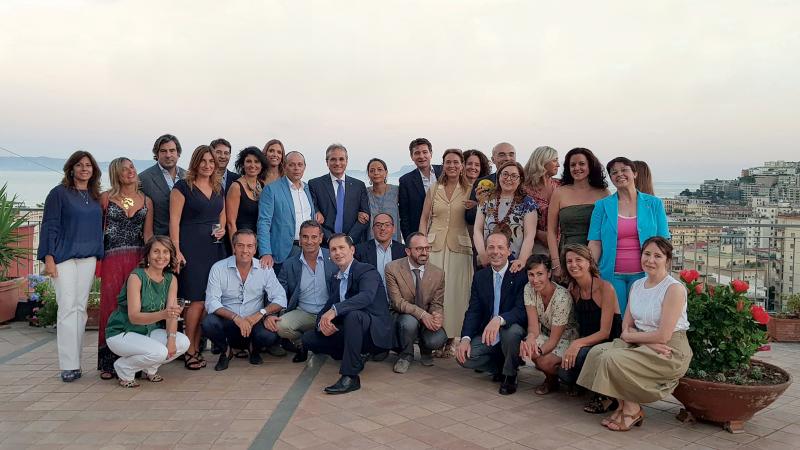 Giovanni Scognamiglio imagined a Rotary club that would be internationally minded, yet with a special affection for home. Scognamiglio, a lawyer specializing in international law and at the time a member of the Rotary Club of Napoli Nord-Est, decided that an e-club could fulfill his vision. With guidance from a pioneering e-club, Rotary E-Club One of District 5450, Scognamiglio assembled a group drawn mostly from his professional connections and their friends. He contacted Italians living abroad who were English speakers. "English is not the official language of the club, but it is useful for members to speak English," he says. "If we have an English-speaking guest, we have to be able to have a conversation."
Club member Claudio De Luca, a consultant and entrepreneur who works in Hong Kong several months a year, lauds the foresight of Scognamiglio to find that niche — global business leaders and those interested in world affairs — and "build an e-club and put together people who have a kind of nomadism affecting their lives." De Luca calls it a "repatriation of skills and knowledge."
Nello Del Gatto, a Jerusalem-based journalist, concurs: "I wanted to maintain some connection with my city of origin. And because I am always traveling, the e-club is the formula that suits me best." Visits to club meetings in Asia and the United States have heightened Del Gatto's appreciation for Rotary's regional flavor and exposed him to new ideas and approaches.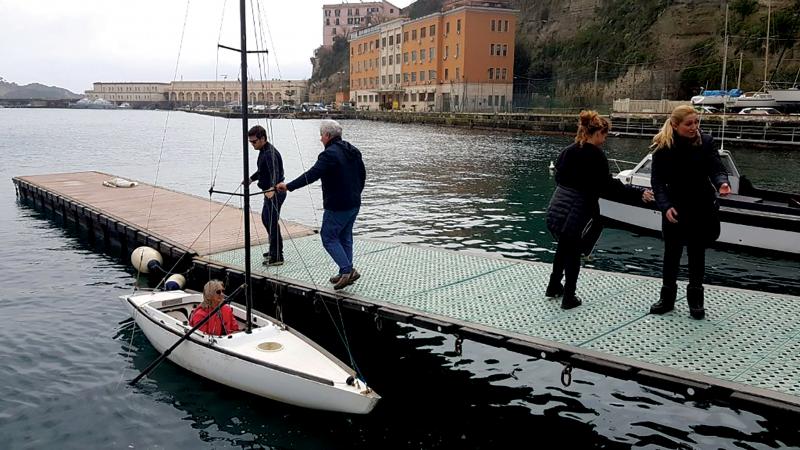 Italy South meetings are conducted online using a videoconferencing platform, and club members are often multitasking as they fit meetings into their busy lives. "You might see members eating or working in their offices during our meetings," says Scognamiglio.
One point of club pride is a career placement project. The club selects candidates under age 28 who might otherwise miss out on major career development opportunities and connects them with companies that offer three-month internships. "We guarantee we will send them one young engineer or economist or lawyer," Scognamiglio says. The club sees this as a way of promoting Rotary values in the world through these young ambassadors. "Whatever they do in their lives, they will do good" — a theme that circulates throughout the club.
"Our knowledge and our lives abroad, even learning about the ways of being a Rotarian in other countries, maximizes and improves the life of our club and the efficiency of our projects," says Del Gatto. "In our online meetings, or when we see each other 'live,' we do not weigh the distances. On the contrary, it seems that we have never left."
— BRAD WEBBER
• Are you looking for more ideas on how your club can reinvent itself? Go to rotary.org/flexibility.
• To share your ideas with us, email club.innovations@rotary.org.
• This story originally appeared in the December 2019 issue of The Rotarian magazine.