Club innovation
Natural wonders
Rotary Club of Northern Shenandoah Valley, Virginia
Chartered: 2019
Membership: 25
Expanding horizons: The Rotary Club of Northern Shenandoah Valley was started with a plan to enlist young professionals who wanted to fit service into their busy schedules. A flexible format, club organizers figured, would appeaal to the tech-savvy. Within a few months, they had assembled a far more diverse group that ranged in age from their mid-20s to the early 70s. Many had already established themselves as fixtures in the local volunteer community, but they could not accommodate weekday Rotary meetings.
Club innovation: Thursday evening meetings rotate among sites in the region. Members can attend remotely via Zoom conferencing. Members appreciate low dues, which start at $12 a month, with the opportunity to give more as they are able. While social gatherings may be held at a bar or restaurant, there is no set meal requirement.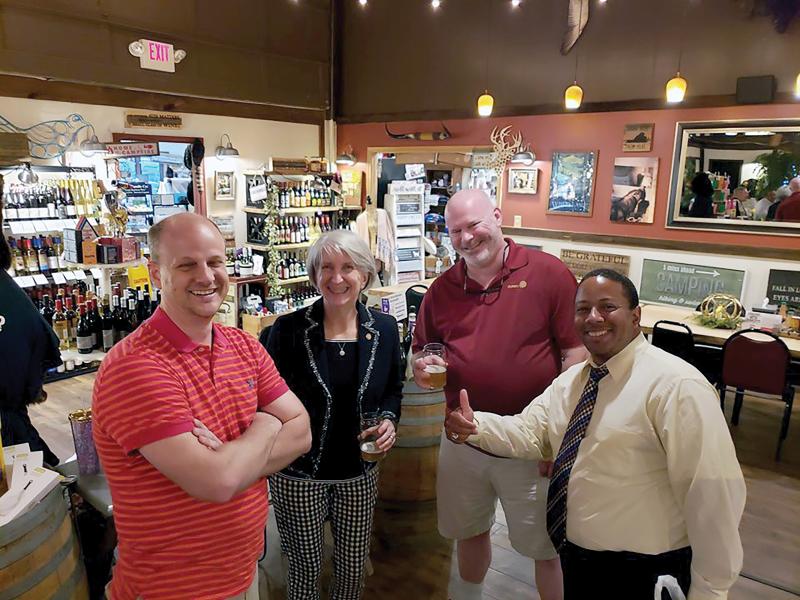 The Shenandoah Valley is known for its natural splendor, but that is not the reason behind the club's nickname: the Area ONE|ders. Instead, the sobriquet is a nod to their slice of District 7570 — and to the "excitement and passion that was associated with the early days when the concept of the club was conceived," says Doug Sexton, charter president.
Sexton, an information technology analyst, had no knowledge of Rotary's mission until the Rotary Club of Front Royal, one of the five other clubs in the district's Area One, selected him to join a Group Study Exchange to District 7030 in the southern Caribbean in March 2018. "Upon returning, I was unable to join a club in the area because none had an evening meeting," Sexton says. He decided to form the club he needed. George Karnes, then district governor, put Sexton in touch with others in a similar situation.
By November, when an informational meeting was held, five core members had grown to 25 potential Rotarians — people who, "in most cases, had not previously met," Sexton notes.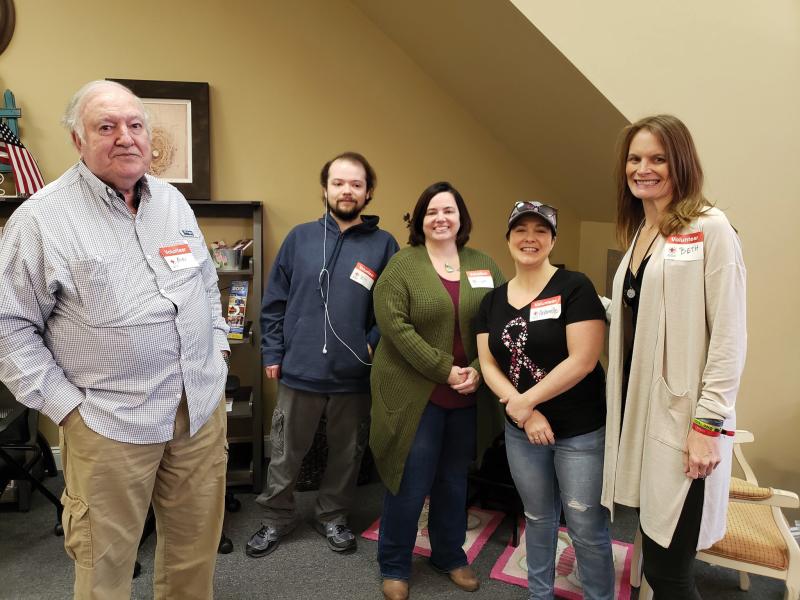 One of them, Julia Kogut, was no stranger to Rotary. A biology teacher at John Handley High School in Winchester, Kogut has been adviser to the school's Interact club for more than a decade. "I've always felt a part of Rotary due to Interact, but always on the fringe," she says. The Interact club's sponsor, the Rotary Club of Winchester, has been "wonderful," making Kogut a Paul Harris Fellow multiple times and honoring her at awards dinners, but she could not make the club's noon meetings. "Thanks to the creation of the much more flexible Area ONE|ders, I now have the ability to officially be a Rotarian," she says.
The five nearby Rotary clubs — Clarke County, Frederick County, Front Royal, Warren County, and Winchester — have embraced their new neighbor. "The other clubs have been so wonderful, so open to us," says Sexton. "We want to be involved with their projects. It's a perfect way to prove that we are trying to augment the region's clubs rather than poaching members."
The new Rotarians have rolled up their sleeves, organizing a Red Cross blood drive and picking up trash alongside members of the Front Royal and Warren County clubs, Rotaractors, and Interactors. Members joined Handley Interactors in a tree planting at a local university campus. "We are passionate about joining with other clubs in our area," says Sexton — and living up to their club's lofty appellation.
— BRAD WEBBER
• What is your club doing to reinvent itself? Email club.innovations@rotary.org.
• This story originally appeared in the August 2019 issue of The Rotarian magazine.