Club innovation
Green guardians
Rotary Club of Duluth Superior Eco, Duluth, Minnesota
Chartered: 2009
Original membership: 26
Membership: 40
Eco chamber: In Duluth, Minnesota, and Superior, Wisconsin — neighboring communities on Lake Superior, which contains one-tenth of the planet's surface fresh water — Rotarians are taking the lead in nurturing environmental mindfulness. The Rotary Club of Duluth Superior Eco helped pioneer the concept of a club with an "eco spin": Members clear refuse, plant trees, and staff recycling stations at community events, while also helping out with nearby clubs' projects, including fundraisers and dragon boat races.
Club innovation: The club eased attendance requirements, reduced the cost of membership, and drafted an ambitious agenda. Meetings three Tuesdays per month adhere to strict time limits. For a fourth monthly gathering, Rotarians take turns hosting meals or organizing picnics or pizza parties. The gatherings nourish friendships and fuel adventures that celebrate and protect the great outdoors.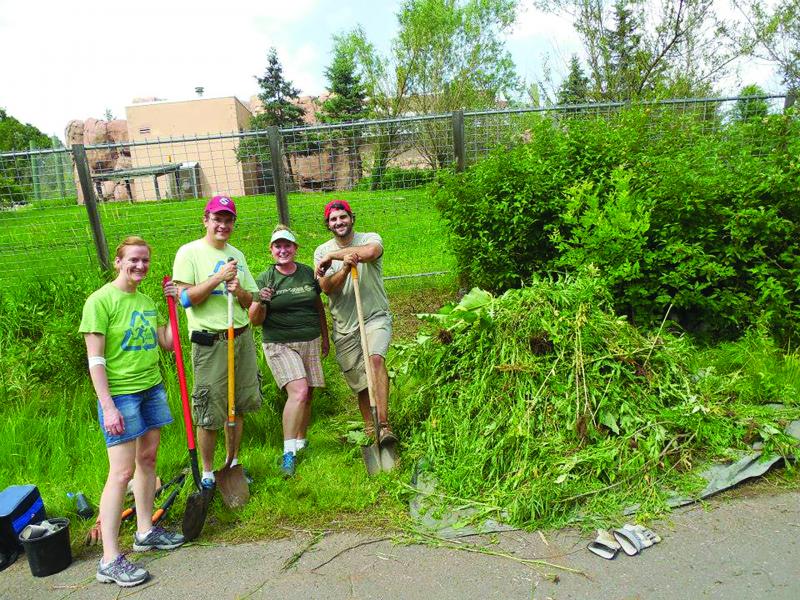 After Tyler Kimber returned home to Duluth five years ago to take a new job, his boss urged him to get involved in the community. Kimber recalls his supervisor's words: "You should check out the Rotary eco club; it will be up your alley." He thought it sounded "like a bunch of tree-huggers, and I'm not sure if that's the club I want to be in. But after visiting other clubs, I joined the eco club because I had the most fun at that meeting. It was a really good fit."
A can-do spirit and a casual atmosphere were among the guiding principles crafted by founding member Kay Biga. A member of the Rotary Club of Duluth for nearly a decade, she quit in 2005, citing displeasure over a lack of women in leadership — an issue that club has since rectified, she notes. The district governor at the time encouraged her to return to Rotary with a new club and a fresh approach. Along with three other people who had left the Duluth club, Biga started talking to prospective members and found that half of them were interested in joining Rotary, while the other half wanted to get involved with an environmental service organization. Unifying all comers was simple, she says: "We put the organization of Rotary together with the environmental mission."
Activities such as removing invasive buckthorn and planting trees at the Hartley Nature Center in Duluth are on the club's regular schedule, and members are a fixture at local festivals, where they monitor waste stations to ensure that rubbish does not contaminate recyclable materials.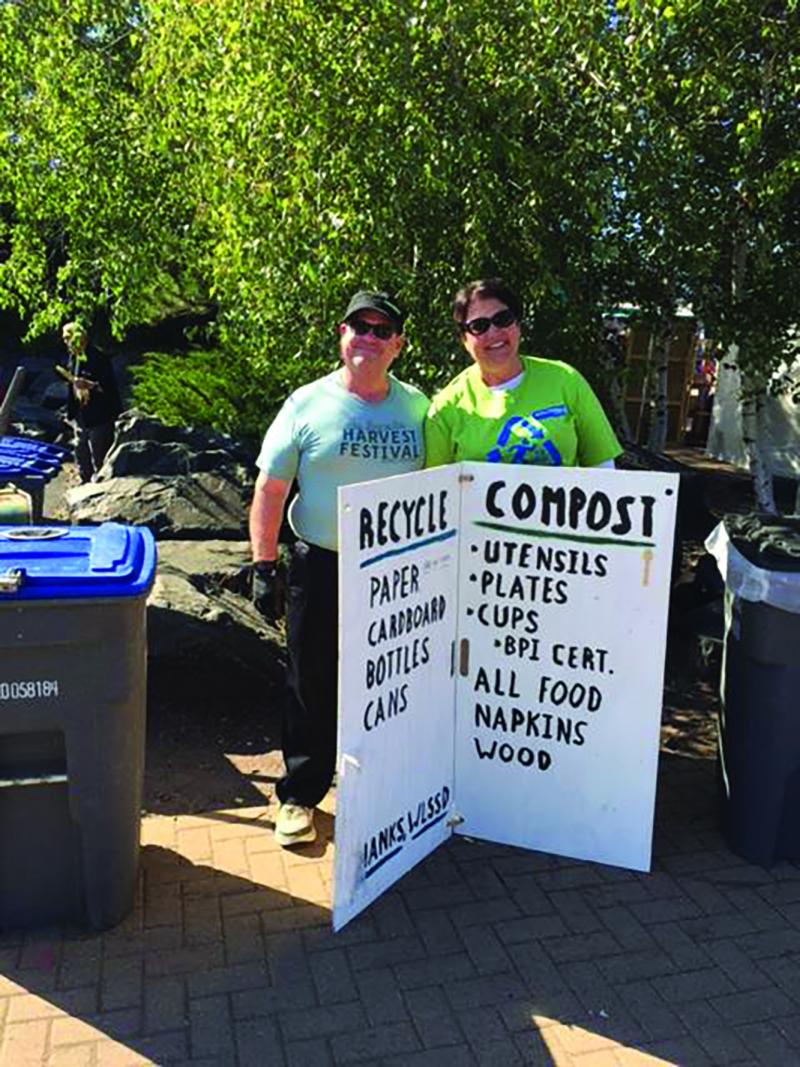 A "bud capping" project, a joint effort with the Duluth Cross-Country Ski Club, deters deer from munching on tender young white pine trees. "This year, after 10 years doing it, we have moved on to a whole set of different trees," says Kimber.
Despite the eco focus, the club is not that unusual. "We do the things a traditional Rotary club would do," says Biga. Club members ring bells for the Salvation Army and participate in that organization's Adopt-a-Family program during the holidays. Members also organized the script library for the Duluth Playhouse, a community theater.
The club attracts young people by fostering a relaxed, fun environment at meetings — for instance, "when the mayor comes in and has a beer with us and a real conversation," Kimber says. The club also works to keep costs down. "I'm a younger professional with a young family," he says. "I can't write a couple-hundred-dollar check once a month, but I can help out by doing stuff."
Kimber appreciates the way club membership exposes him to new ideas. "It's nice being educated on a lot of different issues" by speakers, particularly experts on ecology, he says. "I skip the plastic bag at the grocery store more. It has opened my eyes to the small things we could be doing in our lives on a daily basis."
— Brad Webber
• What is your club doing to reinvent itself? Email club.innovations@rotary.org.
• This story originally appeared in the July 2019 issue of The Rotarian magazine.