Club Innovation
Fresh faces
Rotary Club of Aruba
Chartered: 1938
Original membership: 22
Membership: 50
Home port: World-class dive sites, pristine beaches, and unique volcanic features make this Caribbean island a popular vacation spot, but "One Happy Island" is more than just a slogan for the tourism industry, say the members of the Rotary Club of Aruba. The Rotarians bring smiles to their fellow citizens, particularly the elderly and young children, when they need help, and the club's annual street fair is a beloved island tradition.
Club innovation: The Rotary Club of Aruba is demonstrating how a club can engage Rotaractors to keep them in the Rotary family. Rotaractors regularly attend Rotary meetings, they participate in Rotary club projects — and use their technological savvy to promote them — and they are encouraged to become Rotarians. All this has brought the club new members, ideas, and perspectives.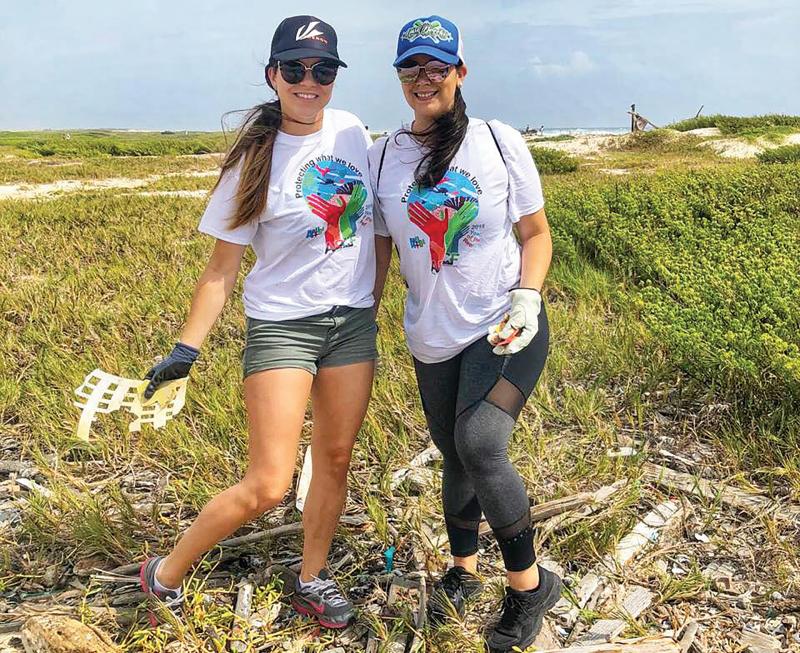 Oranjestad, Aruba's capital, hosts one of the Caribbean's most celebrated carnival seasons, but locals also mark their calendars for the Rotary club's annual fiesta, a street fair and lottery that typically generates about $250,000. "I grew up with it," says Shelby Maduro, the club's 33-year-old secretary. While the club's identity among islanders is linked to the festival, many in the community perceived the club to be an exclusive bastion of business leaders, most of them men. But perceptions are changing, and Maduro is one of seven former Rotaractors — all of them women — who have recently joined the club. (Maduro joined in 2016 while still a Rotaractor.)
Several years ago, the club decided to allow Rotaractors who were still building their careers to join. "When you're 30, you probably don't have a managerial position yet," Maduro notes. She credits Club President Edsel Lopez, who happens to be her supervisor at the accounting firm Grant Thornton, with opening the door to membership. "Several of his employees are or were Rotaractors, including myself," she says.
Strong connections in the business community have led to successful projects that support the island's residents. A golf tournament that raises about $70,000 augments the funds from the club's fiesta to support Centro Kibrahacha, a facility for senior citizens; Sonrisa, which assists people with disabilities; and the YMCA. Rotarians serve on the boards of all three organizations, which also benefit from the participation of Interact and Rotaract volunteers.
Other hands-on initiatives include an End Polio Now walk and a beach cleanup alongside Rotaractors and Interactors, and routine maintenance of Rotary-built playgrounds on the island. In 2017, the club delivered bottled water to St. Martin after Hurricane Irma.
The involvement of Rotaractors has been critical to the success of club efforts, Maduro says, noting that the heightened use of social media helps to let "people know what's happening, and to let them know where the money is being spent."
Every Rotaract club member is expected to attend at least two Rotary club meetings annually, and Rotarians reciprocate. Rotarians, says Maduro, "are really interested in what Rotaract is doing, and they are interested in the people. So you get to know them on a personal level."
And Rotaractors have infused the Rotary club with fresh talent, she adds. "The flavor of the club has changed a little with the narrowing of the age gap between Rotaractors and Rotarians."
— Brad Webber
• What is your club doing to reinvent itself? Email club.innovations@rotary.org. Read more stories from The Rotarian.