Club innovation
Food for thoughtfulness
Rotary Club of Roseville, California
Chartered: 1938
Original membership: 21
Membership: 104
Community connections: This lively club is active locally and internationally. Projects range from wells in Latin America and the Middle East to the club's signature Miles for Smiles tooth sealant initiative that improves oral health for thousands of local elementary school pupils. And the club has an unusual approach to feeding hungry people in its community, about 20 miles northeast of the Golden State's capital, Sacramento.
Club innovation: The club members are keenly aware that more than 11,000 residents of their city of about 130,000 live below the poverty line. One member suggested they forgo lunch at a meeting while still going through the motions of dining. The "imaginary meal," held twice so far, has provided real fulfillment for members and raised $1,600, which was shared by two local food banks.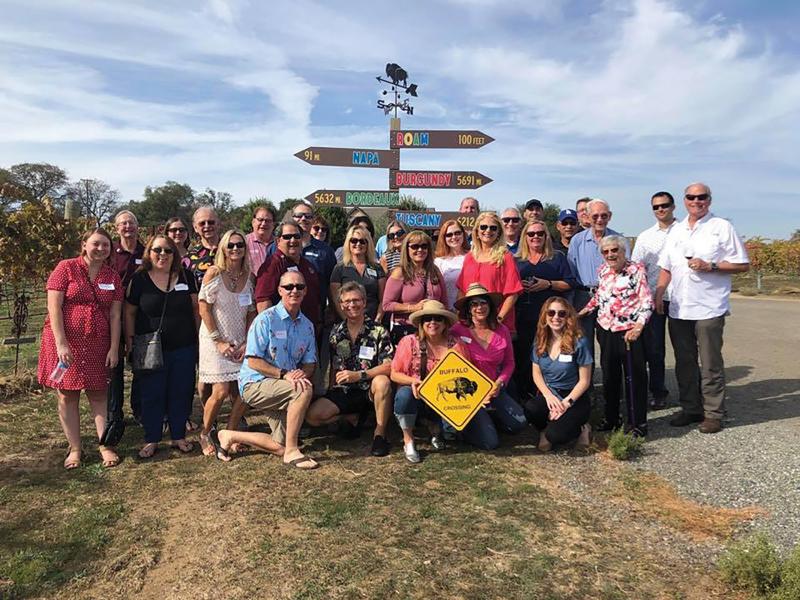 The Rotary Club of Roseville, which holds weekly lunch meetings at a country club, recognizes the importance of meals to creating a sense of community: During holidays when the club isn't meeting, many members gather informally at local restaurants to nurture friendships.
Club member Gopal Kapur had an idea to harness the symbolic power of breaking bread together. "We thought, 'Why don't we, for one day, not serve any food at our meeting? That would save us quite a bit of money,'" Kapur says. "So I came up with this imaginary meal concept. People would go through the gestures of gathering food from the buffet line, but all the trays would be empty. They would bring empty plates to the table."
"I was a real skeptic," admits Jim Gray, one of two former Roseville mayors in the club. But, he says, "Gopal ultimately got me over to his side," largely because the savings would be put to good use. The money that would have been spent on meals is given to two local charities focused on hunger, the Placer Food Bank and the Gathering Inn, which works with homeless people. "I said, 'We are on a diet for a higher purpose. We're helping people who have no choice but to go hungry,'" says Kapur. To drive home the point, representatives of the beneficiary charities came to talk to Rotarians about their operations during the imaginary meal.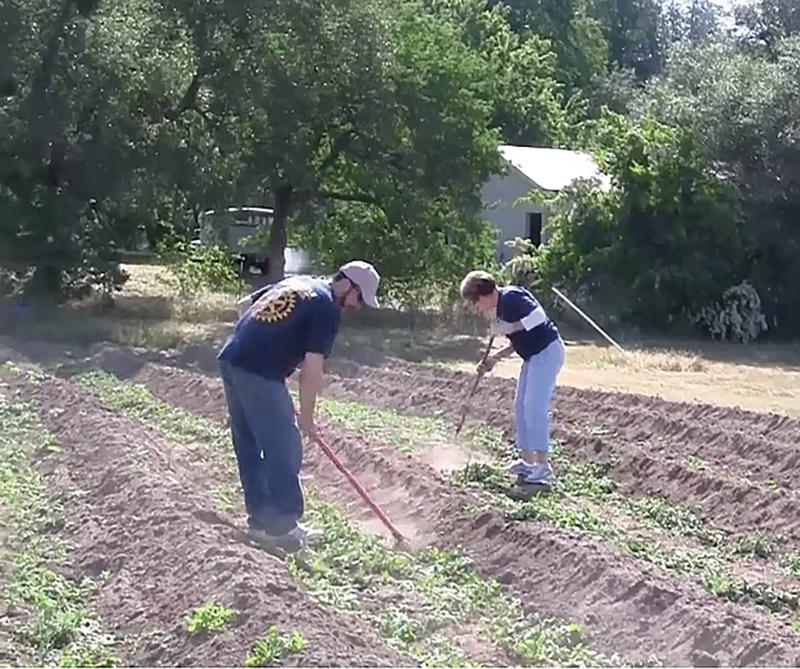 Kapur, a former civil engineer and management consultant, believes in the power of suggestion. "People go through the motion of eating the food, so the brain thinks you are eating the food," he says. "I asked, 'How many people are salivating now?' About 10 people raised their hands and said, 'I'm actually feeling something.' One said, 'I'm still hungry.' I said, 'Think harder. Go through the process.' "
"Gopal is quite the storyteller," says club member Valerie Mebust. "He described the meal we would be eating. He explained where the money would be benefiting local people who definitely needed the meal more than we did."
"There was a transformation from being sympathetic people to a more empathetic feeling," says Kapur.
Contributing to local food banks is only one way Roseville's Rotarians connect with their community, says Mebust. In addition to the club's Miles for Smiles tooth sealant initiative, dozens of Rotarians serve as "book buddies" for third graders. Throughout the school year, the Rotarians each purchase six books for their partners. "Our little buddies will write us and say, 'You're the best book buddy,' so there are bragging rights involved," Mebust says.
Club leaders have promised to continue the imaginary meals. Kapur says the method can be undertaken as a solo enterprise, too, as long as the props are authentic. "If it's Chinese food, you've got to use chopsticks," he says.
— BRAD WEBBER
• What is your club doing to reinvent itself? Email club.innovations@rotary.org.
• This story originally appeared in the September 2019 issue of The Rotarian magazine.