Club innovation
A family affair
Rotary Club of Tagbilaran, Philippines
Chartered: 1970
Original membership: 25
Membership: 44
Share alike: The seaside city of Tagbilaran on the island of Bohol attracts scuba divers entranced by stunning coral reefs; on land, sun-seeking tourists tramp in the shadows of the otherworldly conical humps known as the Chocolate Hills. The Rotary Club of Tagbilaran meets needs in the city and the agricultural and mining-centered areas beyond.
Club innovation: Many residents of Tagbilaran who might want to join Rotary found the cost and time commitment prohibitive. To attract them, the club allowed shared memberships between family members.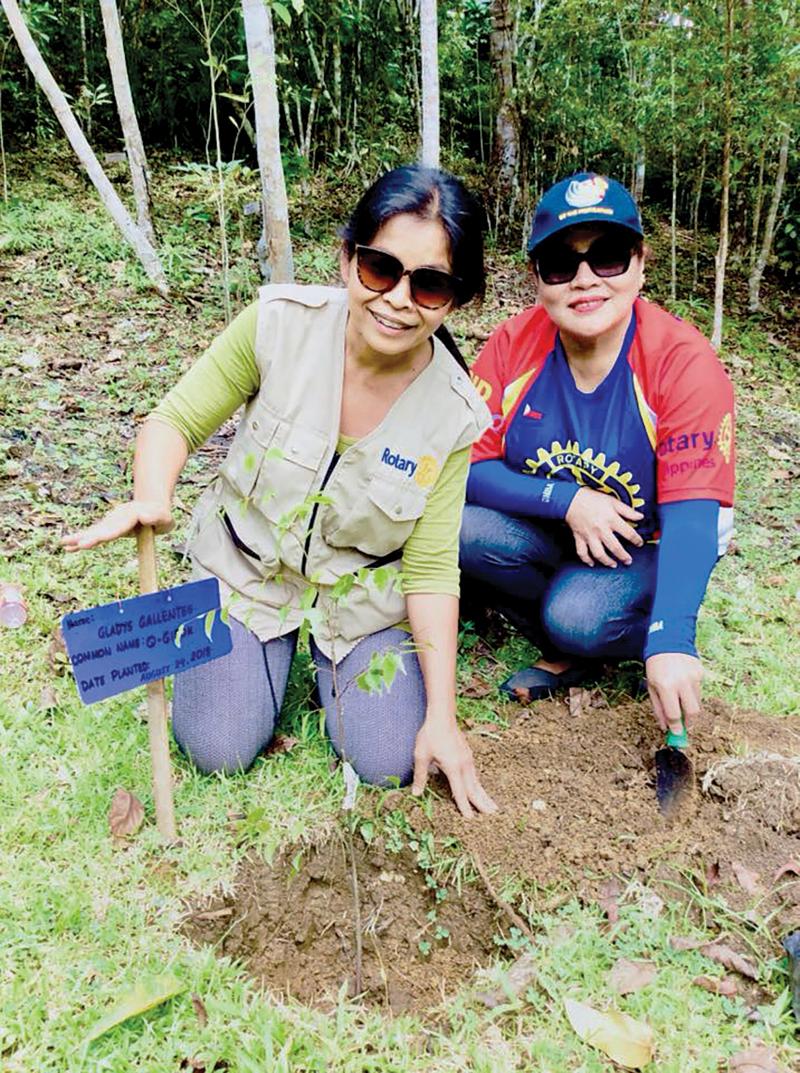 Victor Bantol is a "strong believer in the good works of Rotary," he says. Yet he was a reluctant joiner, to hear his wife, "Baby" Louella Bantol, tell it. In 1998, she says, Victor was required to join by his then-boss, a member of a club on Mindanao island. Victor's membership led to Louella's involvement, because his job as an engineer entailed travel to manage a mine on another island. "In my husband's absence, he always asked me to represent him at the club meetings and project implementations," Louella says. "I came to love Rotary." She joined and eventually served as club president and assistant governor in District 3860.
Victor was impressed — and inspired. "I supported her in all activities," he says. "I was changed and I became a very active member." The couple's example led the club to embrace shared family memberships as a way to involve family members. The cost of Rotary membership is a barrier for many Filipinos, says Irena Heberer, club president. Prospective members whose spouses were already Rotarians often said, "We cannot pay for one more," Heberer says. Under the club's new policy, a family pays for only one membership.
The Bantols became active recruiters for the club. "We invited our friends to our club meetings," Victor says. "We showed them our projects and let them feel the importance of sharing resources with our marginalized brethren. Many became members and later became reliable club officers."
When a 7.1 magnitude earthquake struck Bohol in October 2013, Rotarians were on the front lines. Victor Bantol led a team conducting rescue and recovery operations, an arduous and heartbreaking task. The Rotarians also cleared paths and repaired a bridge to allow relief aid to reach those affected.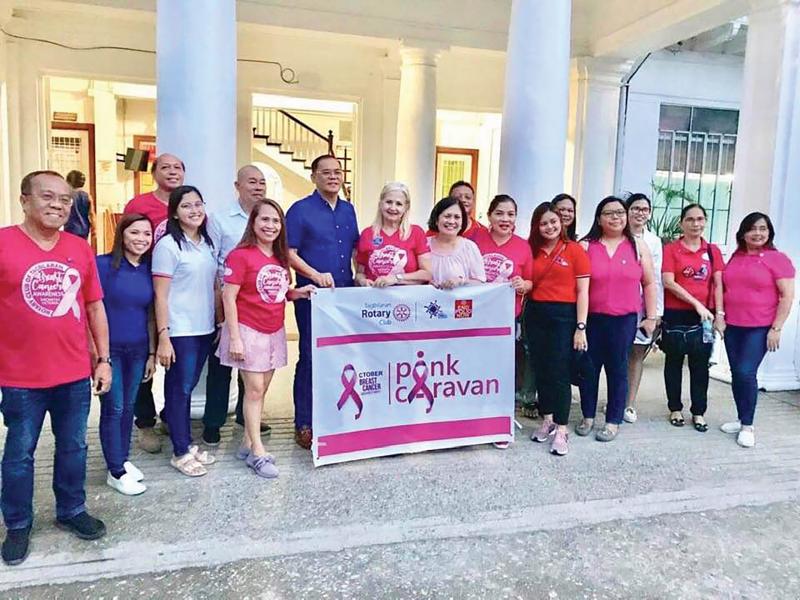 The English-speaking club maintains a busy schedule of projects, including a symposium to promote Breast Cancer Awareness Month in October. Other continuing efforts include hygiene and sanitation education and road safety tips for schoolchildren. The club partners with the Philippine Gift of Life Foundation on medical missions providing surgeries for people in need.
In an area that has increasingly become dependent on tourism, ecological projects have become a focus of the club. "Our contribution is to help protect and enhance the environment through tree and mangrove planting, coral trans-plantation, coastal and beach cleanups, and promoting a plastic-free Bohol," says Heberer. The club also planted a friendship garden at a limestone quarry. "We hope that one day it will become a tourist destination in the province."
The club carries out its activities with joyful vigor. "We try not to stress the members with too many serious meetings," says Heberer. "Even if we follow rules and regulations in the regular meetings, we try to make them lively and interesting."
— BRAD WEBBER
• Are you looking for more ideas on how your club can reinvent itself? Go to rotary.org/flexibility.
• To share your ideas with us, email club.innovations@rotary.org.
• This story originally appeared in the March 2020 issue of The Rotarian magazine.