Club innovation
Among friends
Rotary Club of Wiarton, Ontario
Chartered: 1938
Original membership: 18
Membership: 33
Building bonds: In Wiarton, gateway to the bucolic Bruce Peninsula between Georgian Bay and Lake Huron in Ontario, a dedicated Rotary club shoulders an outsize responsibility. With fewer than three dozen members, the Rotary Club of Wiarton has installed playground equipment, benches, and a wooden boardwalk, all while supporting a robust Rotary Youth Exchange program, polio eradication, and projects in Africa and Mexico. It also stages several major annual events. How? By summoning the exponential force of friendship.
Club innovation: To involve more people in club meetings and events, the members came up with a creative solution. Wiarton's Friends initiative, inaugurated in 2016, appeals to people who share Rotary's values but cannot commit to full membership, allowing them to attend as many as 10 club meetings a year while helping at fundraisers and other projects. The goal of the program, which has nine participants, is to provide a path toward regular membership.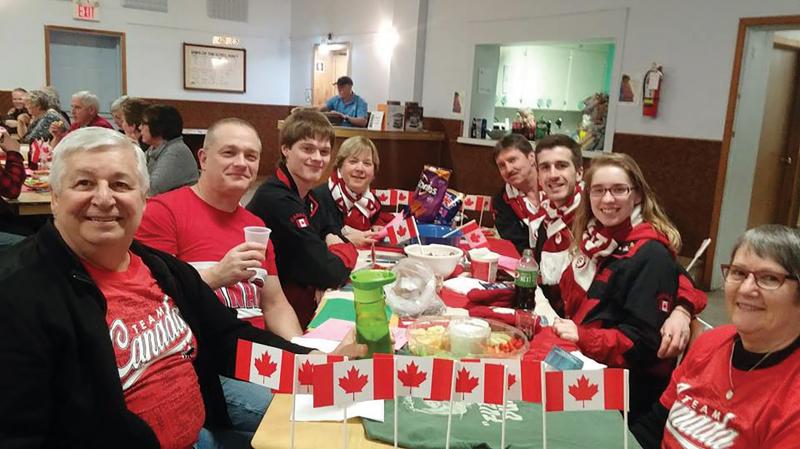 During an event for club presidents-elect at the 2018 Rotary International Convention in Toronto, Mike McMillan, then incoming president of the Wiarton club, stepped up to the microphone to raise the issue of how Rotary could expand its base. "We are in an area of generally blue-collar industries: tourism, retail, a national park," McMillan recalls saying. "I asked, 'How do we attract nonprofessionals, or rather professionals of a different sort?' " Other presidents-elect from all over the world told him that they faced a similar predicament. McMillan already had one possible solution.
Two years earlier, the Wiarton club had launched the Friends program to engage people in the community with limited time and money. "So many young people, in particular, can't commit to a full-time membership," says McMillan. "Particularly in an area like ours, to pay $80 a month for meals is beyond their budgets if they have young kids. It's important to come up with other ways to keep people involved. Our community is small and not particularly wealthy."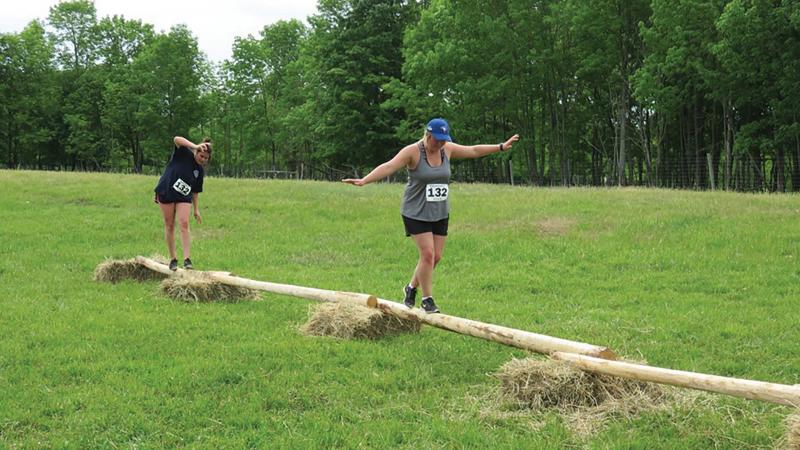 The club members help organize the four-day Village Fair every summer and run a Trivia Night that attracts more than 150 contestants. Maple Magic — held at Regal Point Elk Farm, which is owned by club member Eric Robinson and his wife, Dale — lures thousands of visitors. Events like that, McMillan notes, "require feet on the ground."
One go-to volunteer, Jimi Avon, a retired musician who spends winters in Mexico, draws energy from the drive of the Rotarians. "I'm ready to be at all these events. For me, it's a positive thing," Avon says of his status as a Friend. "At the level I'm at, I'm happy and I don't have quite the responsibility." Also among the Friends are a hospice manager, a woman who operates a landscaping business and garden shop with her Rotarian husband, and four retirees.
And for one Friend, the program has been a pathway back to membership. Richard Bouillon had left the club in 1996 because of demands of business and family life. He tested the waters again as a Friend. "I'm not sure if I should be called an 'old new member' or a 'new old member.' I spent a year as a Friend before rejoining the club in 2018," Bouillon says. Now he is fully committed, having worked the Village Fair and traveled to Honduras to help build a school through a Rotary-sponsored project. But it might not have happened without a gentle reintroduction. "The Friends program was one of the things that brought me back," he says.
— BRAD WEBBER
• Are you looking for more ideas on how your club can reinvent itself? Go to rotary.org/flexibility.
• To share your ideas with us, email club.innovations@rotary.org.
• This story originally appeared in the October 2019 issue of The Rotarian magazine.