To change the world, start young
Since 1962, generations of young people have discovered the power of Service Above Self and — judging from the pages of this magazine over the decades — had some serious fun along the way.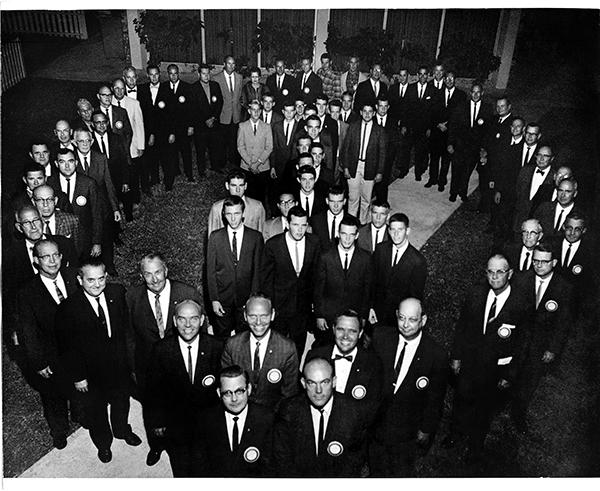 1962
December
An article in the magazine entitled "The blueprint's ready for Interact" introduces Rotary's "new youth group," whose purpose, the article explains, is "to provide opportunity for young men [ages 15 to 18] to work together in a world fellowship dedicated to service and international understanding." The article goes on to outline the program's goals, which include developing constructive leadership and personal integrity, and encourage interested Rotary clubs to obtain an Interact Club Organizing Kit. As for the group's name, Interact — an amalgam of "international" and "action" — was selected from more than 200 suggestions, and "linguists agree, [it] translates clearly in almost every language spoken by Rotarians."
1963
February
In a letter to the magazine, Mississippi Rotarian Frank E. Cotton Jr. writes: "If Interact is as good as it appears, I wonder if there is any justification for our seriously limiting its potential value by restricting it to young men. The article indicated no principle of Interact which would not apply as well, perhaps better, to clubs of boys and girls."
November
On its first anniversary, Interact numbers 177 clubs in 24 countries. That includes a club in Thanjavur, India, the first Interact club outside of the United States, with certification two months after the Melbourne club.
1964
September
With "deep satisfaction," RI President Charles W. Pettengill announces the first Interact Week, a forerunner of World Interact Week. "It is my hope that every Rotary club in the world will take advantage of the unique opportunity," he says, "… to focus attention on this dynamic youth program." The same issue reports that, in its most recent meetings, Rotary's Board of Directors requested district governors "to appoint district Interact advisory committees ... to assist the district governor in publicizing the Interact program, promoting the organization of new Interact clubs, and administering the program of Interact within the district."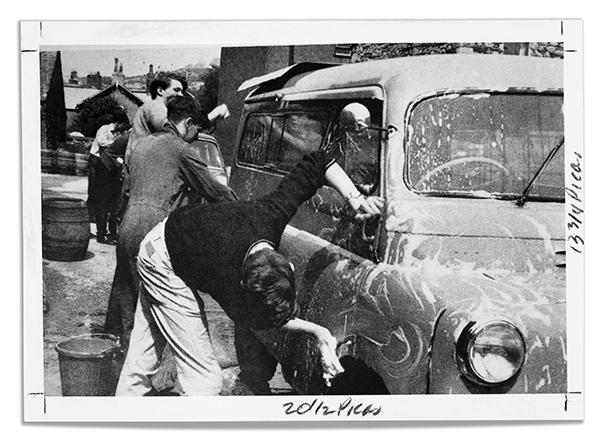 1966
October
Ahead of Interact's fourth anniversary, RI President Richard L. Evans declares it "a Rotary success." With some 34,000 members in nearly 1,400 clubs and 51 countries, Interact, he says, "has enlisted the energy of youth in service and in international understanding."
1968
Rotary's Board of Directors expands Interact's horizons. "Should local circumstances indicate to the sponsoring Rotary club that good cause would be served by the admission of girls, the sponsoring Rotary club is at liberty to use its discretion accordingly. Should the sponsoring club decide on a mixed membership, at least half should be boys."
1982
October
After 20 years, Interact's 90,000-plus members serve in 4,100 clubs situated in 78 countries. "Everyone is aware of problems in the world," says Diane Mezzich, a member of the Interact club at St. Mary's High School in Manhasset, New York. "It is a good feeling to know that we can do something positive through Interact."
1987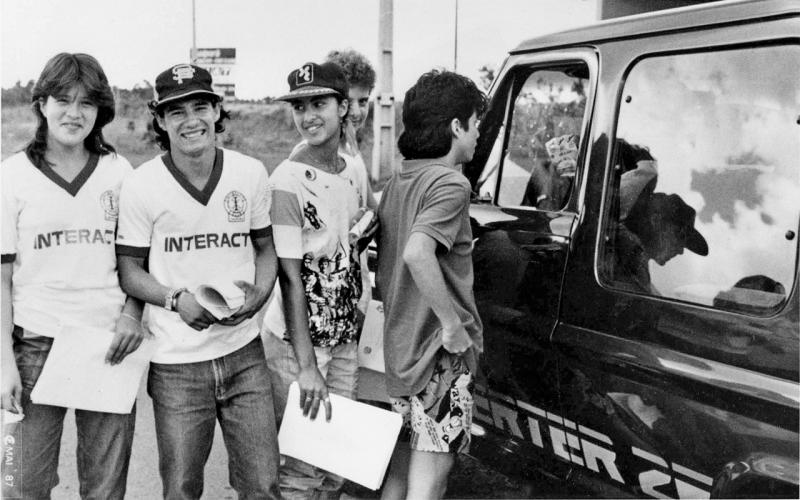 2002
A youthful 40 years old, Interact now has about 8,600 clubs in 107 countries. For this year's World Interact Week, those clubs and their Rotary sponsors are asked to give an inspiring presentation about Interact to a Rotary club that does not sponsor an Interact club or conduct a joint Rotary-Interact project to increase awareness of Interact.
2009
The Interact Video Awards are introduced. The grand prize winner is the Interact Club of Communities-in-Schools at the South Carolina Department of Juvenile Justice with a video entitled Giving Back Through Interact. In a surprise, two videos each win first prize: What Interact Means to Us from the Interact Club of Shoumen in Bulgaria and The World We Live In from the Interact Club of Edmonton Centennial, Alberta. In 2020, the video prize becomes a component of the more broadly themed Interact Awards, which also honor photos and essays.
2010
The minimum age for participation in Interact changes from 14 to 12.
2013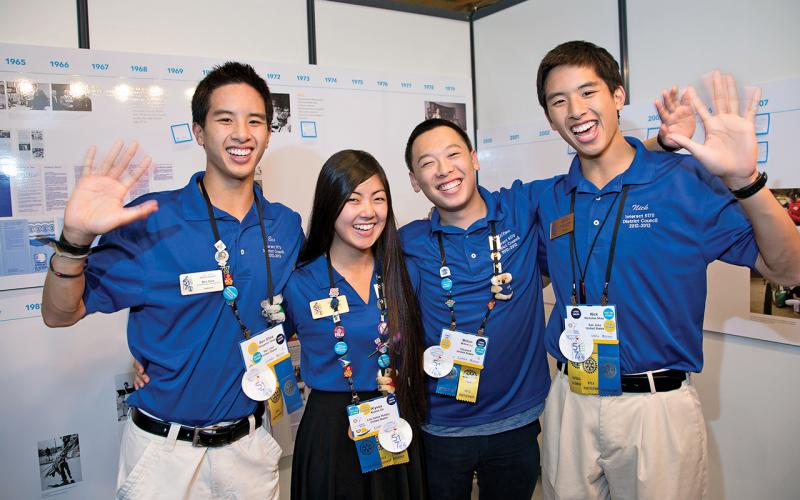 2020
Rotary International approves an Interact Advisory Council; it will merge in July 2023 with a reimagined Youth Advisory Council.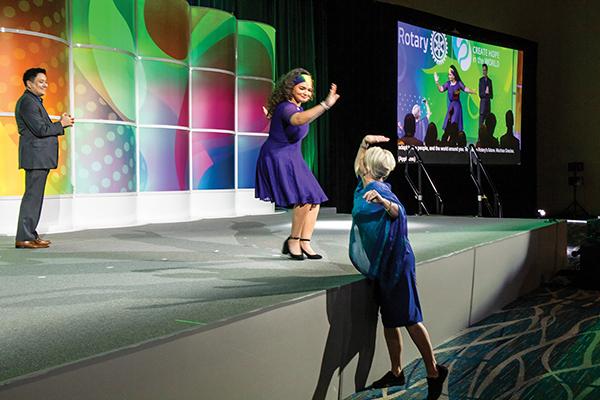 2022
For Interact's 60th anniversary — when it has more than 437,000 members in about 19,000 clubs — RI President Jennifer Jones looks to the past and the future. "For 60 years," she says, "Interactors have been changing the world. ... This year, I challenge you to Imagine Rotary. Imagine a Rotary where, in the next 60 years, youth voices and youth perspective lead the way."
This article was adapted from the May 2023 issue of Rotary magazine.
---