Basque revival
Rotary Club of San Sebastián, Spain
You won't find many Rotary clubs in the Basque region of northern Spain. This fact is shared casually by Iñaki Alava, a member of the Rotary Club of San Sebastián, as he sips his tea at a café in the upscale Gros neighborhood of this coastal city.
Then he explains why.
Today San Sebastián is known for its vibrant beach scene and daily celebrations of gastronomy. But not so long ago, the mood here, and across Spain, was much less festive.
For almost four decades, Francisco Franco's dictatorship persecuted communists, intellectuals, and other supposed enemies of the state — including Rotarians. The regime killed tens of thousands of political opponents, some of them by garrote, an iron collar that is tightened around the victim's neck. It proved a successful deterrent to civic engagement.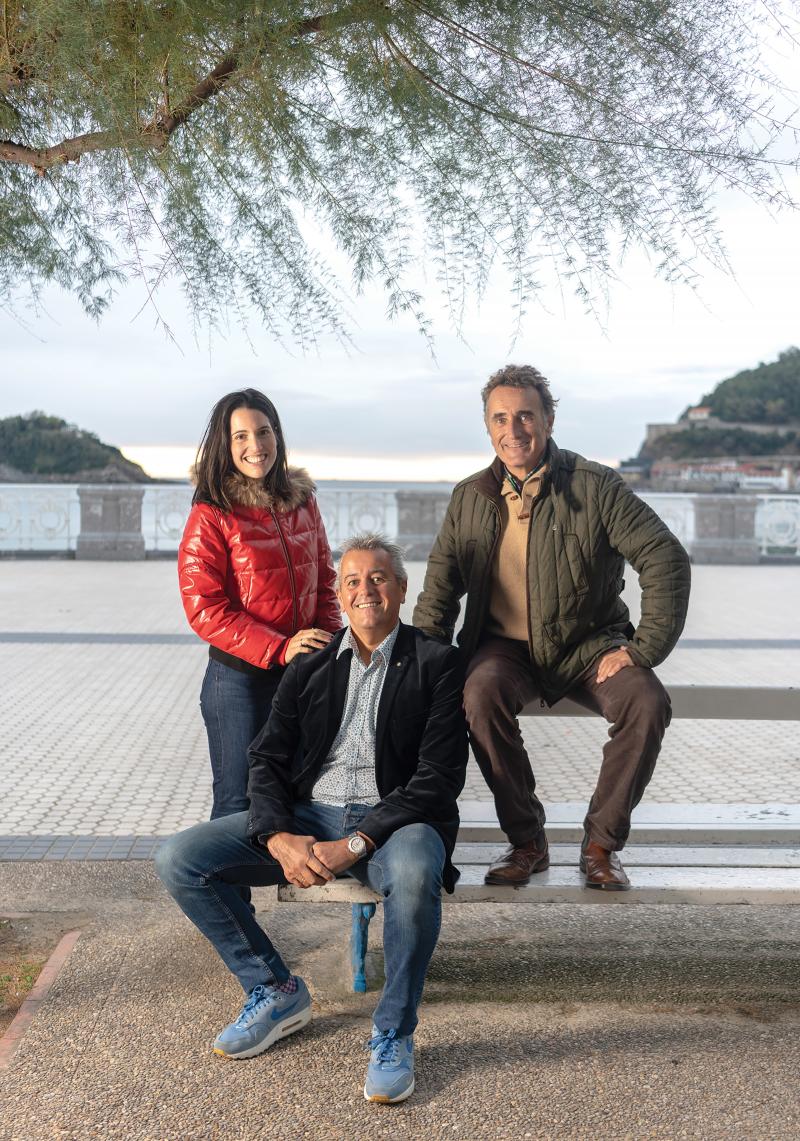 "They did a very effective marketing plan to eliminate the Rotarians," says Alava, a professor at Mondragon University who teaches chemistry to culinary science and gastronomic arts students and has been a Rotarian since 2012. The regime's anti-Rotary rhetoric was pervasive and fierce, and in 1936, Rotary was banned altogether. For four decades, Rotary in this country went silent.
Though Alava's club dates back to 1926, when it was chartered as the fourth Rotary club in Spain (the Rotary Club of Madrid, founded in 1921, was the first in continental Europe), its members were forced to put their activities on hold during the Franco era. When the country fully embraced democracy in the late 1970s, Rotary clubs began to re-emerge throughout Spain. The San Sebastián club started up again in 1979, but in the Basque region in general, clubs have been slow to rebound. Many people in the area, Alava says, still have a negative impression of Rotary or simply "don't know what Rotary is."
San Sebastián Rotarians are working hard to change that. They still meet at their original location, the elegant Hotel Londres, which has looked out over the La Concha beachfront promenade for more than a century. The members get together weekly to discuss their ongoing projects — except in August, that is, when they take a break because so many people in Spain, as in the rest of Europe, are vacationing. They have a monthly social event as well, an opportunity, Alava says, to celebrate their accomplishments.
Three years ago, they created a strategic plan with ideas for projects that were important to their mission and involved an element of community outreach. These include several projects to benefit children with cancer and their families; raising funds for a companion dog for a child with severe autism; and working to help people living in poverty.
They also sponsor a Rotaract club, which launched in 2016 with Alava's daughter Joanne as president. In its first year, the club began a program to take elderly residents out for rides in pedicab-style bicycles. Adorned with a Rotary flag, the bikes attract attention as the Rotaractors pedal around town.
To visitors (and there are plenty of them — the city's population doubles in the summer), San Sebastián seems like a place of never-ending revelry. At peak tourist season, towels and umbrellas practically overlap on the soft sand of La Concha beach along the crescent-shaped bay. Swimmers bob elbow-to-elbow in the gentle waves, and surfers paddle out at the livelier break around the bend.
Visitors also come for the food. San Sebastián is known for its bars and Basque restaurants, several of which have earned international fame for their stellar Michelin ratings. The city has more than 100 gastronomic societies, invitation-only clubs where members take turns cooking for one another. Preparing exquisite food is an act of civic pride here.
In the narrow streets of the city's old quarter, tapas bars serve beer, hard cider, and pintxos — small snacks sometimes served on bread — late into the night. Near midnight during the summer, children are still playing in the playgrounds, buskers are performing in the streets, and hungry diners are snacking on beef cheeks, pig ears, squid tentacles, and other Basque delights.
In keeping with this tradition, the San Sebastián Rotary club hosts gastronomic events to raise funds — always a safe bet in this city of epicures. The club also puts on conferences for community groups to attract new members and to "show that Rotary is not the devil," Alava says. In fact, it was at one such conference, a nano-biotechnology event six years ago, that Alava first heard about Rotary. He has been a member ever since.
The club now has 23 members, and public perception of the organization is taking a noticeable turn. "People thought of Rotarians as rebels," he says. "Now I think that is changing."
— Kim Lisagor
• Read more stories from The Rotarian