Alleviating an environmental crisis in Mongolia
Rotary Peace Fellow builds consensus among goat herders to help them earn a decent wage, protect grasslands.
By Seoha Lee
All around the world 5-11 October, Rotarians and alumni will share their experiences, network with each other, and exchange ideas for staying involved in Rotary. Find out how to Celebrate Reconnect Week.
Overgrazing is turning much of Mongolia's once-fertile grassland into desert, making it even harder for people who rely on mountain goats to earn their living. This environmental issue is also escalating conflicts in the region.
Now, Dongju Brandon Yu is using the skills he learned as a Rotary Peace Fellow and CEO of Le Cashmere, a brand of products using sustainably sourced cashmere, to reduce overgrazing and encourage herders to cooperate rather than compete for grassland.
Many Mongolian families sell thick winter coats they make from the warm outer layer of hair that mountain goats naturally shed in the spring. People then comb it by hand to make cashmere.
Herders have been forced to add goats to their flocks and use larger areas of the grasslands because of the high profits extracted by middlemen. But overgrazing and desertification ultimately only make life harder for the herders.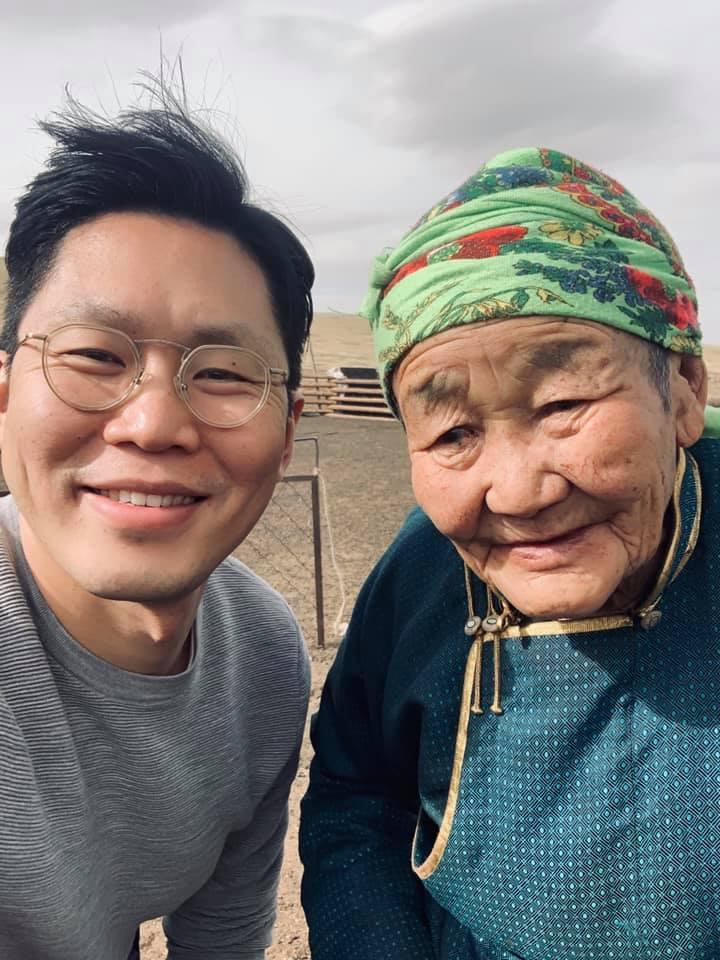 Yu witnessed this cycle while he served as a volunteer for the Korea International Cooperation Agency (KOICA) and saw volunteer organizations and corporations plant trees to block the storms of yellow dust that blow into nearby countries because of the desertification. But Yu wanted to address the source of the problem and help herders earn more money so they could live without overgrazing.
He created a co-op that guarantees the herders a generous price for cashmere. He also calculated the number of goats that a meadow of a certain size can sustain each year and led the co-op members to promise not to pasture more goats than that. Circulatory grazing — a practice the herders' ancestors used — divides the grasslands into three sections, which are rotated to give the grass time to grow back.
The co-op started with only six families but has expanded to include 292. While the government has also led campaigns to reduce overgrazing, this one has been more effective because local families can see how it benefits them, and local leaders and partners see it helping the whole community.
Yu says he learned this principle of working with local stakeholders to solve regional problems during his studies at the Rotary Peace Center at Duke University, North Carolina, USA.
"The word 'peace' can seem vague. But I want you to think of peace more broadly," Yu says. "There are conflicts in every problem, and the process of finding out the way to solve them and actually solving them is peacebuilding."
"There are conflicts in every problem, and the process of finding out the way to solve them and actually solving them is peacebuilding."
Aa a volunteer at KOICA, Yu had been involved in the early stages of the Keep Mongolia Green Project by Korean Rotary members to reforest areas of Mongolia. He saw that members worked closely with local people to identify their needs and ensure the project's sustainability. This spurred his interest in Rotary, and he learned about Rotary's peace fellowships.
At the Rotary Peace Center at Duke, Yu studied international development policy. He chose the university because it has a robust program on social entrepreneurship that matched his ambition to solve problems through business to ensure sustainability.
Yu says he learned how to build consensus among people with different viewpoints through the intense discussions that took place every day among the students, who were experts, activists, researchers, and former government officials.
"Everyone I met at the center inspired me," Yu says. "When I started my business in Africa, I was advised by one of my fellow Peace Fellows, and I'm still engaged with them and learning from what they are doing."
Yu says the fellowship also helped him in terms of social support. Peace fellows often build close relationships with their host clubs. Yu's hosts invited him to participate in club activities and drove several hours to attend his graduation. "I felt like I had parents in the U.S.," Yu says. "We still stay in touch."
He encourages other activists and experts from many backgrounds to apply to the program.
"World peace can be achieved when there are movements in various fields and various levels at the same time," Yu says.