Paul Harris
Rotary started with the vision of one man — Paul Harris. The Chicago attorney formed the Rotary Club of Chicago on 23 February 1905, so professionals with diverse backgrounds could exchange ideas, form meaningful, lifelong friendships, and give back to their communities.
Paul Harris Fellows
The Paul Harris Fellow program recognizes individuals who contribute, or who have contributions made in their name, of $1,000 to The Rotary Foundation of Rotary International.
The honor was established in 1957 to show appreciation for contributions that support our Annual Fund, PolioPlus, or an approved Foundation grant.
Read more about Donor Recognition
Paul Harris Society
The Paul Harris Society recognizes Rotary members and friends of The Rotary Foundation who elect to contribute $1,000 or more each year to the Annual Fund, PolioPlus Fund, or approved global grants.
The purpose of the Paul Harris Society is to honor and thank individuals for their generous, ongoing support of The Rotary Foundation.
Rotary districts often honor new members of the Paul Harris Society by presenting them with a certificate and chevron at a district or club event.
I participate in the Paul Harris Society because I care. These contributions demonstrate our commitment to serve others.

Elaine Love
Paul Harris Society Coordinator for District 5450 (Colorado, USA)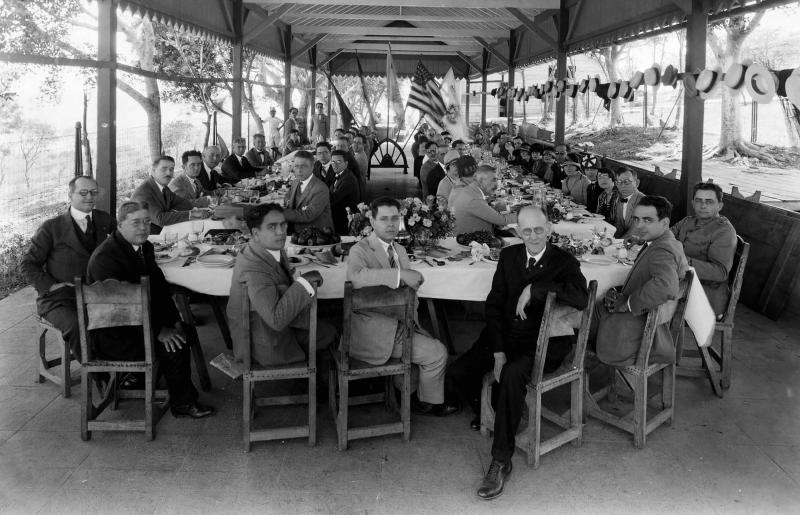 What your giving supports
By giving from your heart each and every year, you'll support families and change lives. Paul Harris Society gifts have helped provide:
Vocational training for teachers establishing an early childhood education center in South Africa
Water filters, toilets, and hygiene training to prevent fluorosis, diarrhea, and other diseases in India
A scholarship for a medical professional in Italy to research treatments that minimize mortality rates among premature babies
Peace-building seminars for 200 teachers and 1,300 students in Uganda
Treated mosquito nets and medical services that prevent malaria in Mali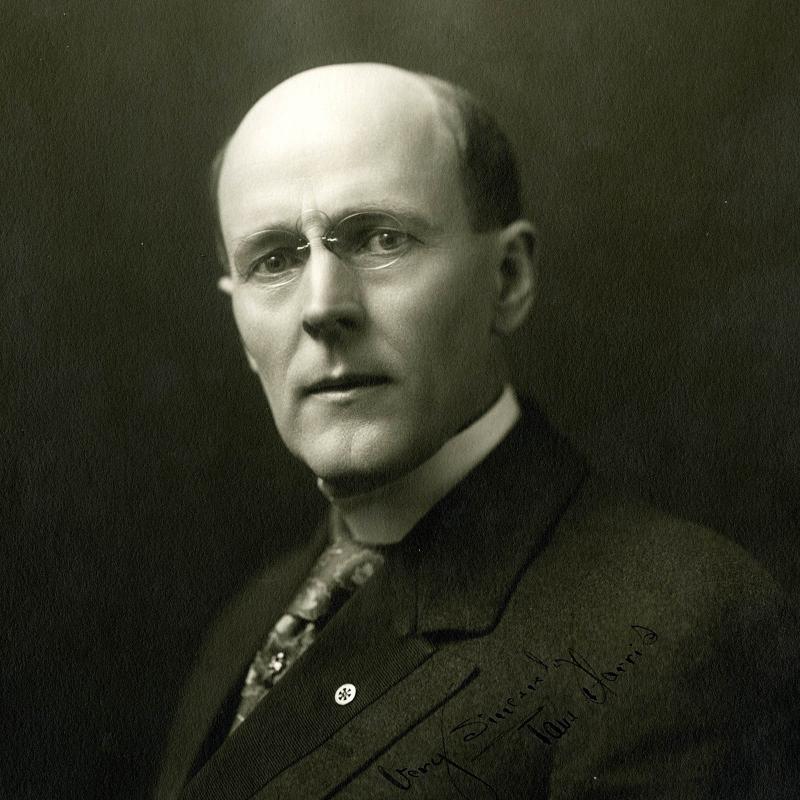 Paul Harris history
After setting up his law practice in Chicago, Paul Harris gathered several business associates to discuss the idea of forming an organization for local professionals.
On 23 February 1905, Harris, Gustavus Loehr, Silvester Schiele, and Hiram Shorey gathered at Loehr's office in Room 711 of the Unity Building in downtown Chicago. This was the first Rotary club meeting.
"I was sure that there must be many other young men who had come from farms and small villages to establish themselves in Chicago ... Why not bring them together? If others were longing for fellowship as I was, something would come of it."
In February 1907, Harris was elected the third president of the Rotary Club of Chicago, a position he held until the fall of 1908. Toward the end of his club presidency, Harris worked to expand Rotary beyond Chicago. Some club members resisted, not wanting to take on the additional financial burden. But Harris persisted and by 1910 Rotary had expanded to several other major U.S. cities.
Harris died on 27 January 1947 in Chicago at age 78 after a prolonged illness.
His death prompted an outpouring of contributions from around the world and his name continues to evoke the passion and support of Rotarians and friends of Rotary.