Our Clubs
5 questions about
Organizing
a RYLA event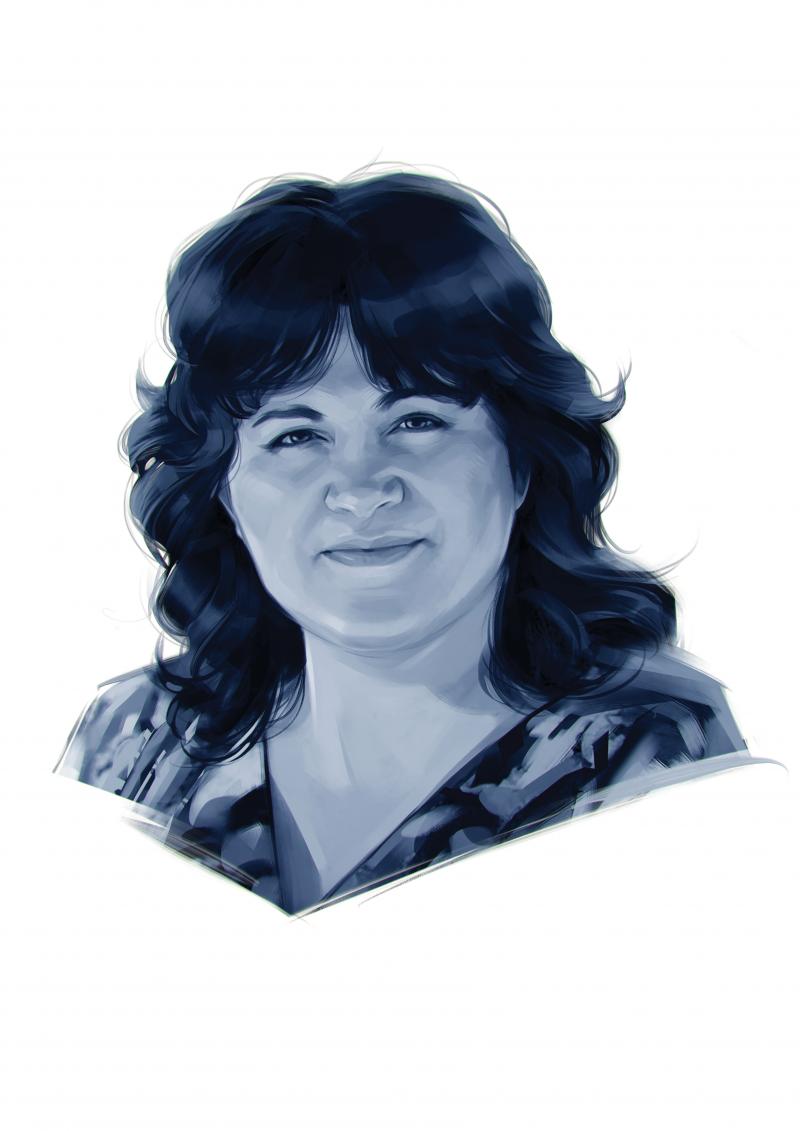 with
Lynda Rocha
RYLA chair, District 5040 (British Columbia)
1. What happens at a RYLA event?
The main goal is to teach leadership skills to young people between 14 and 30 years old, usually from across a Rotary district.RYLA stands for Rotary Youth Leadership Awards. So the participants are being recognized for their leadership, but many of them haven't found their leadership style yet. We provide a program for them to enhance their skills with an emphasis on Service Above Self. A lot of them understand it already; they just need a little push to get them involved in their communities.
In our district, we have three RYLA programs, for ages 14-15, 16-18, and 19-30. All of them are three- to four-day camps, but each one is unique. Our hope is that participants go through all three and that during that time they also become involved in Interact and Rotaract. RYLA is a great steppingstone for young people beginning their Rotary journey.
2. How does your district decide who gets to go?
Rotary clubs select the participants and are responsible for paying for them to attend the program. Every club does it a bit differently. Some clubs promote the program within their school systems and then hold interviews with prospective participants at the school. The specific criteria they use are up to them. Generally, they target young people who have qualities suited to leadership.We started the RYLA camp for 14- to 15-year-olds because we saw a need for a program for young people who don't have these kinds of opportunities.
3. How do you make the event interesting?
For our 16- to 18-year-olds, the camp is run by RYLA alumni, who are all between ages 19 and 25. They lead presentations on things like public speaking and team building, and then the participants bring that knowledge together in a group project. Each group picks an important issue in their school or community — an example from last year was vaping — and works together to come up with a project that they'd like to see implemented. They research problems, discuss what they would do to solve them, and then give a presentation to the whole group. They really enjoy being able to work collectively.
On the final evening, all of the participants come together and pass around a First Nations talking stick. It's an opportunity for everyone to share a bit about themselves and their experience at RYLA. The person holding the stick is designated to speak and everybody else needs to listen, quietly and respectfully. It can be very powerful. Every year we incorporate more elements of First Nations culture.
4. What do the participants get out of the program?
They feel much more comfortable about their capabilities. They're so eager to go out into their communities and start making changes. We encourage them to see if the project they worked on can be implemented in their school or community — maybe even in partnership with the club that sponsored them.
Participants also give a presentation about their experience to their sponsoring club. The club members tell us, "These young people are amazing. Their speaking skills are so much improved, and they're interested in Rotary projects!" The participants have a huge support system within the clubs.
5. Why should clubs and districts organize a RYLA event?
It's one of the best leadership programs that I know of. In a short time, we can see the change in each young person. It's also an easy program to incorporate into your club and district. You can make it unique and cater it to your own communities and age groups. That's the best part.
— JOHN M. CUNNINGHAM
• RYLA events can be organized at the club, district, or multidistrict level. Get started >
• Illustration by Viktor Miller Gausa
• This story originally appeared in the May 2020 issue of The Rotarian magazine.