4 questions about ...project fairs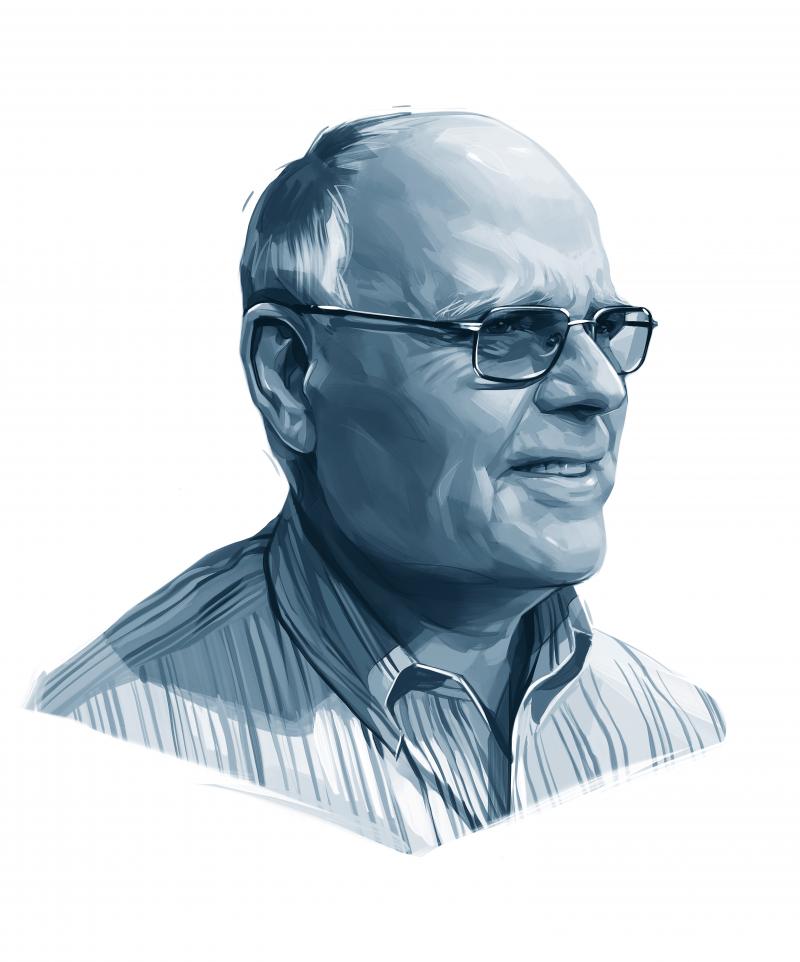 with Pieter Koeleman
Rotary Club of Campbell River, British Columbia
1. Which project fair did you attend, and why?
I was one of 25 international visitors who went to the 2015 West Africa Project Fair in Abidjan, Côte d'Ivoire. I learned about it from a mailing. Knowing my long-term interest in West Africa's communities, culture, and people, my wife, Beja, encouraged me to attend. My son Mark decided to join me.
Upcoming project fairs
Matera, Italy: 5-9 September
Cotonou, Benin: 3-10 October
Manta, Ecuador: 19-20 October
Luxor, Egypt: 1-3 December
Costa Rica: 24-27 January
Bucaramanga, Colombia: 1-3 February
Fortaleza, Brazil: 29-31 August
Mombasa, Kenya: 2-5 May
2. What was it like?
I networked with Rotarians over meals, visited and participated in service projects, learned about local priorities, gathered information about projects for my club to consider supporting, and struck up a friendship with the host district's governor, Marie-Irène Richmond Ahoua.
3. How did you and your club select a project to support?
I brought home a lot of information about different projects seeking international partners, which I shared with my club's World Community Service Committee. The committee and our club voted to support the District 9101 Public Toilets Project because of its large-scale impact.
The project initially envisioned providing 300 latrine blocks of two latrines each throughout the 10 countries in District 9101. The total project cost was set at US$1.3 million. We consulted with Marie-Irène and The Rotary Foundation, and together we decided to scale the project down and focus on the District of Abidjan, consisting of 10 communities, and three other communities in the area. We will construct a total of 30 latrine blocks with a total budget of US$164,943.
4. What challenges did you need to overcome to work well together?
Gaining international support takes time: I personally visited clubs throughout Vancouver Island to present on the project, answer questions, and secure support. I also reached out to others who attended the West Africa Project Fair for the support of their clubs and districts. Simultaneously, Marie-Irène pitched project proposals to some of her international friends.
Consistent communication with the host club was important. Whenever our international partners expressed concerns or raised questions, we requested additional information from the host club. Communication was sometimes challenging because of our language barrier. We sent messages in English together with a Google translation in French. Responses from André N'Guessan Kouamé, then chair of the District 9101 Water and Sanitation Committee, arrived in French and were translated into English by Marie-Irène.
Working through the global grant application process also required patience and perseverance. Our first application was submitted to The Rotary Foundation in December 2016, a year after the initial partnership commitment was established. The Foundation requested additional information, which took time for the host to add to the application. Marie-Irène offered continuous reassurance and communication on this progress. We received the approval on the global grant in June 2017, and construction started in January.
-- Illustration by Victor Miller Gausa
• Read more stories from The Rotarian