Convention: Must-have apps
At the 2017 Rotary International Convention in Atlanta, 10-14 June, your smartphone can help you keep track of your schedule, make social plans, and find your way around. Simplify your life by downloading a few key apps.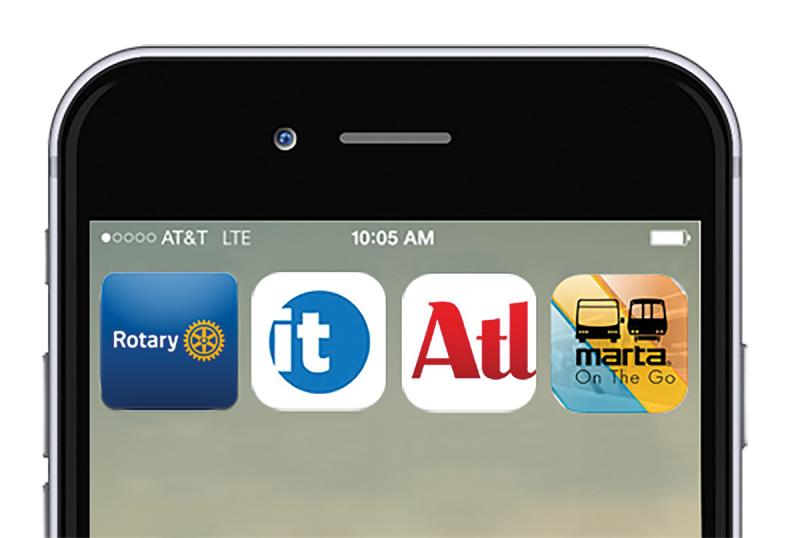 Start with the free Rotary Events app: Find it in your app store by searching "Rotary Events." It will let you plan your daily schedule, learn about featured speakers, and download session handouts. It also will help you connect with other Rotarians, share photos, rate sessions, and send feedback to convention organizers. The app will be available for download on 10 May.
Find out what's happening around town in music, theater, and art with the Atlanta PlanIt app, which has extensive event listings. For expert reviews of restaurants and music venues, download the Atlanta magazine app, through which you can buy the December 2016 "Best of Atlanta" issue for $5.99 without subscribing. That issue has plenty of tips on the best places to eat, see theater and art, and hear music.
When you venture outside the Georgia World Congress Center, take advantage of Atlanta's public transportation system, MARTA. The free MARTA On the Go app provides route schedules, estimated arrival times, system maps, and a useful feature that locates the station or stop closest to you.
To register, go to riconvention.org.
– Hank Sartin