Convention 2017: Georgia coastline just a short drive
Florida and South Carolina get more props for their beaches, but Georgia has a coastline full of natural beauty still largely untarnished by tourism. You can get in on the secret when you're in Atlanta for the 2017 Rotary International Convention from 10 to 14 June. All you need is a few extra days and a car.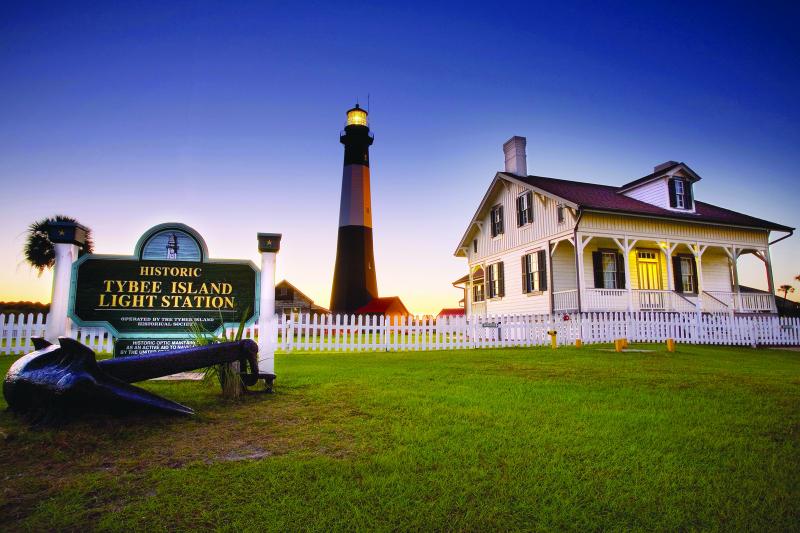 Perhaps the most treasured spot along the Georgia coast is neither a beach nor unknown. The 1994 best-seller Midnight in the Garden of Good and Evil made Savannah famous, and tourists have flocked there ever since. Don't let its popularity scare you off: The city's deep history and gorgeous antebellum architecture are worth the 31/2-hour drive.
Half an hour down the road from Savannah, you'll reach Tybee Island. Life on "Tybee time," as locals call it, is laid-back and low-key. You'll find local seafood joints and plenty of opportunity to ride bikes, sea-kayak, dolphin-watch and, of course, take a dip in the Atlantic.
Driving a couple of hours farther south will get you to the Golden Isles, which are more off the beaten path. With marshland and forests in addition to beaches, the Golden Isles are a haven for nature lovers, fishermen, horseback riders, and golfers. It's a far cry from lying by the pool at a fancy hotel in Miami, but if you ask the locals, that's a very good thing.
– Deblina Chakraborty
• Read more stories from The Rotarian
• Learn more about the 2017 convention