Convention 2017: Field trips in Atlanta
By Hank Sartin
Atlanta embraces its sports history, and when you're there for the Rotary International Convention from 10 to 14 June, you might want to plan on a few side trips to local shrines of sports.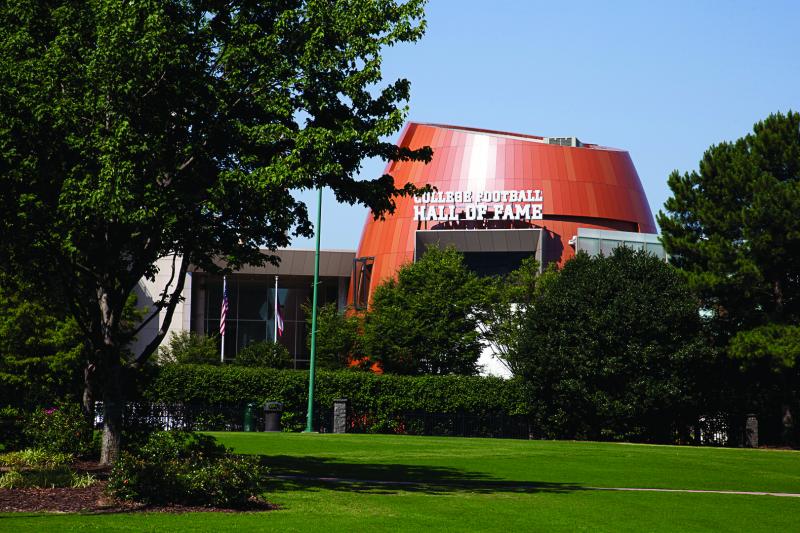 Even if you don't make it to the Host Organization Committee's special event baseball game hosted by Hank Aaron, you should check out the Braves' old and new homes. Sculptor and Rotarian Ross Rossin's iconic statue of Hall of Famer Aaron stands outside Turner Field, where the Braves played until this year. With the team moving into its new SunTrust Park, Rossin sculpted another statue of Aaron for the new stadium.
Georgians love their college football, and Atlanta is University of Georgia country. (Their love extends to Uga, the bulldog mascot with a proud 10-generation lineage.) And in college football, coach Vince Dooley, an honorary Rotarian for many years, is a legend. He was the head coach at UGA for 25 years. Under his leadership, the school had a 70 percent winning record.
If the mention of football gets your blood pumping, you'll want to visit the College Football Hall of Fame, which has acres of exhibits and even a 45-yard indoor field. The host committee is hosting a special evening there on June 12, but if you can't make it then, the hall is just steps away from the convention.
• Read more stories from The Rotarian