Convention countdown
Day trips
Hamburg offers a lot of exciting experiences for those attending the 2019 Rotary International Convention from 1 to 5 June. But there is also much to discover when you take an excursion into the surrounding region.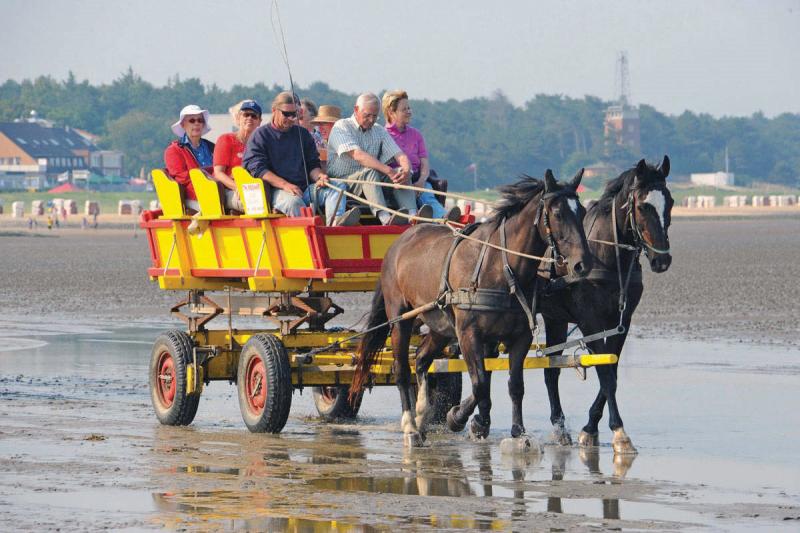 Did you know, for example, that there is an island in the North Sea that is part of Hamburg even though it is 60 miles from the city center? At low tide you can walk across the tidal flats to Neuwerk, through the Wattenmeer (a 300-mile stretch of seacoast where the water recedes a full 10 miles at low tide, leaving the tidal flats bare). Or, if the trip to the island on foot seems too daunting, you can take a horse-drawn carriage instead. Enjoy the amazing views of the coast from Neuwerk's massive lighthouse, built in the 14th century as a watchtower.
Another ecological wonderland is Lüneburger Heide, a nature preserve some 30 miles south of the bustling harbor city. Here you can find peace and quiet in a unique habitat. On the way, stop for a traditional hearty lunch at the Gasthaus Zum Heidemuseum.
Or experience typical Northern small towns. Just across the Elbe River, the Altes Land region has always been the city's food pantry and garden. The area is famous for its cherry and apple orchards. Day tours start in the city. – Stefan Meuser
• Read more stories from The Rotarian