Climate change
Friendly persuasion
Tackling a contentious issue in rancorous times, the Citizens' Climate Lobby brings an even-handed approach to advocacy.
By Geoffrey Johnson
Marshall Saunders' life would make a thrilling movie. A Texas native, he enjoyed a successful career as a real estate broker. But prior to that, he worked as a smokejumper in the Pacific Northwest and did a stint in the U.S. Navy. That was when, on a mission to Haiti, he saw extreme poverty for the first time.
Saunders later delved into the life and works of Gandhi, learning about persistence, respect for others, and what he describes as "the absence of force." As he explains it: "Force is something that, in the long run, just doesn't work. As soon as you defeat somebody, you've made an enemy. Truth and nonviolence: satyagraha. That's the fastest way there is to accomplish something. I learned that from Gandhi — though Rotary had an influence on that too."
Our climate change series
Rotarians understand that the whole world is their backyard. They can see the effects of climate change in communities they care about, and they haven't waited to take action. They're tackling the problem the way they always do: coming up with projects, using their connections to change policy — and planning for the future.
Read our series to see:
Those lessons have allowed Saunders to make progress on a seemingly intractable issue: climate change. "What he's been able to accomplish is amazing," says Scott Leckman, governor of District 5420 (Utah), who has known Saunders for years. "He's one of the great souls of the planet."
In the final weeks of 2018, a bill aimed at reducing greenhouse gas emissions was introduced in the U.S. House. Its chief sponsor, Florida Democrat Ted Deutch, had been calling attention to the threat that rising sea levels posed to his state.
The bill represented a decadelong effort to craft legislation that addressed climate change with the backing of both Democrats and Republicans; other sponsors included Francis Rooney and Brian Fitzpatrick, Republican representatives from Florida and Pennsylvania, respectively. At an event two weeks before Christmas, Rep. John Delaney, then a three-term Democrat from Maryland and another of the bill's co-sponsors, stood up to salute some "pragmatic idealists" for their help in advancing the legislation.
The Citizens' Climate Lobby, Delaney said, was "the most effective and enjoyable group of people that I've dealt with since I've been on the Hill." He lauded its members for their optimism, their work ethic, their positive attitude, their sense of common purpose, and their zeal. "I wish we could somehow map your DNA and upload it into all the other important issues that we actually have as a country right now," he said.
The man behind the CCL? Marshall Saunders.
Saunders joined the Rotary Club of Coronado, California, in 1985. Although he left in 2000 for personal reasons, the Rotary ethos remains central to his mission and methods. Saunders and Leckman met when Saunders was promoting microfinancing in Mexico and Central America. Working with Rotary clubs there and in the United States, he established small banks in villages that then extended microloans to enterprising locals. (The Rotarian chronicled his work in June 1994.)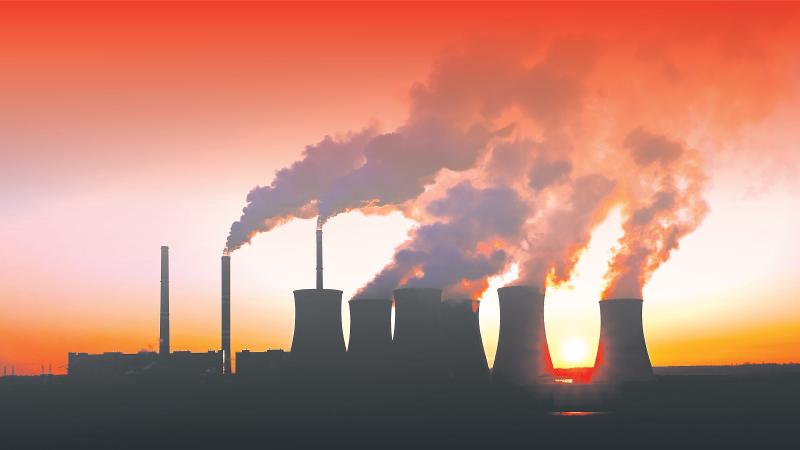 In 2006, Saunders went to see Al Gore's film An Inconvenient Truth, which documented the threat of climate change. "I thought, 'Holy socks!'" Saunders recalls. "A week later I went back to see it a second time, and it was 'holy socks!' all over again. I saw it a third time with friends — which made three times in 10 days."
Saunders — who had devoted so much of his energy and wealth to humanitarian work — was shocked into action. "There was a real danger of all our good deeds going for naught," Leckman says.
When Saunders learned that Gore was training people to give the slideshow that anchored the film, he says, "I raised hell until they chose me." He emerged from the three-day training session with a commitment to give 10 talks a year. "I started calling Rotary clubs — who else?" Saunders says. "I knew clubs all around the district. Soon I was giving one presentation a week."
He augmented his Rotary club appearances with talks at schools, churches, and other venues. At a Rancho Bernardo retirement community, two women confronted him with a pointed query: "What should we do?"
The first meeting of what would become the CCL took place in San Diego in October 2007. Twenty-nine people showed up and agreed to meet with the U.S. representatives in five Southern California congressional districts to discuss climate change. But Saunders had a novel method in mind: He told the group, "Until you can find something about your representatives to appreciate, don't go see them."
As the organization honed its signature approach to lobbying — focused, optimistic, appreciative, upright, and nonpartisan — Saunders turned to an old friend, Mark Reynolds, and explained his plan to create a cadre of volunteers to lobby Congress. Reynolds was skeptical: "You want to combine climate and Congress, two of the most screwed-up things there are? That sounded like the dumbest idea I'd ever heard in my life."
Saunders persisted. Reynolds, worried about the future his three children faced — and how they might one day blame their old man for not stepping up — took a leave from his job leading productivity seminars at Fortune 500 companies. "I figured I'd give this thing six months, and after that I could go back to my regular job with a clear conscience, knowing I had done my part."
In March 2009, Saunders and Reynolds made their first trip to Washington, D.C., to push for legislation that would address climate change. They were joined by Danny Richter, a doctoral candidate at the Scripps Institution of Oceanography at the University of California, San Diego. "Our first day on the Hill was absolutely terrible," Reynolds recalls. "Everywhere we went, it was, 'Thanks for coming; don't ever darken our door again.'"
The three men returned the next day — "I knew it couldn't be any worse," Reynolds says — only this time, rather than overtly lobbying, they made it their goal to find common ground with the congressional aides they encountered. The strategy worked. "That day, all our meetings were amazing," Saunders remembers. "And that scared me. I realized this might actually work."
When he returned home, Reynolds let his employers know he would not be returning to his job. Today he's the executive director of the CCL. Richter, meanwhile — having earned his PhD, conducted scientific research on seven continents, and logged five years as a CCL volunteer — is the organization's vice president of government affairs.
As the number of volunteers grew, Saunders had to figure out exactly what kind of legislation they were lobbying for. The organization had experimented with several strategies — advocating for stringent tailpipe emissions standards, cap and trade, energy-efficient building codes — when he got a call from Tom Stokes, an environmentalist who was preparing to brief members of Congress on something called carbon fee and dividend.
Saunders attended the briefing, which featured a panel of climate change heavyweights, including James Hansen, whose studies of atmospheric conditions on Venus led him to become one of the first scientists to document the rise of temperatures on Earth. (Today Hansen sits on the CCL's advisory board.)
Carbon fee and dividend — the basis for the Energy Innovation and Carbon Dividend Act introduced in Congress late last year — is relatively simple to explain: It envisions a fee of $15 per metric ton of greenhouse gas that would be generated by fossil fuels; the fee would increase by $10 every year, and it would be imposed, to use the CCL phrase, "upstream." That is, it would be collected from companies that produce or import fossil fuel as near as possible to the point where the fuel entered the economy — for instance, at an oil well, mine, or port.
The collected fees would be deposited into a fund that would pay monthly dividends to U.S. households, thus helping to offset the increased costs people would encounter at the gas pump and elsewhere. (The CCL estimates that about 60 percent of households would receive more in dividends than they would pay in higher prices.) The net result, according to the House bill, would "encourage market-driven innovation of clean energy technologies and … reduce harmful pollution."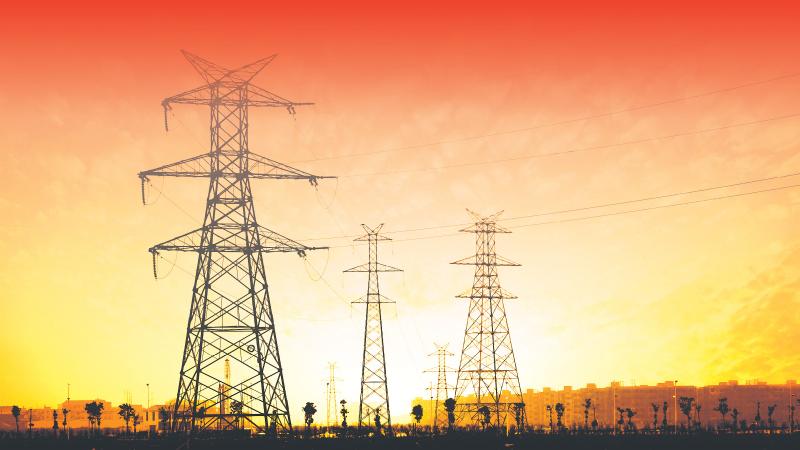 "For the first time I felt as if I'd found a solution that was a match for the problem," Saunders says.
Having embraced carbon fee and dividend, the CCL focused on persuading others to support that solution. Its volunteers wrote thousands of letters to the editor and hundreds of op-ed pieces, as well as tens of thousands of letters to politicians and policymakers. In conferences twice a year, members visit and thoughtfully engage with legislators and their aides on Capitol Hill. Last June, 1,348 CCL volunteers held 512 such meetings — and in November, they returned to the Hill for the second conference, with feedback and information keyed specifically to what they had heard on their earlier visit.
In late December, Democratic and Republican members of the U.S. Senate introduced their own version of the Energy Innovation and Carbon Dividend Act, capping off what Saunders calls "a remarkable year." Politicians on both sides of the aisle were finally finding a common ground from which to confront climate change.
Today the CCL has more than 500 chapters and over 120,000 volunteers, some of the most effective of whom joined after they heard Saunders talk at Rotary clubs. "Those are the people I want to connect with," he says. "You find really good people in Rotary clubs."
One of those Rotarians is Peter Garrett, a Nigerian-born, Johns Hopkins-educated hydrogeologist and the president-elect of the Rotary Club of Waterville, Maine. "Our kids are going to have to pay for this," he says. "I know Rotary stays out of politics. But climate change is not a political subject. Like rainfall, it falls on the good and the bad alike. So it would befit Rotary to get involved in this thing that affects the entire world."
Garrett, who coordinates CCL efforts in Maine, urges his fellow Rotarians to use The Four-Way Test to scrutinize climate change issues. Is climate change true? he asks. As far as he's concerned, scientists have erased any doubt as to its existence and potential impact. Is it fair? Absolutely not, he says, especially "if you live on a low-lying island or in an African country susceptible to drought, or if you're a lobsterman whose livelihood is threatened because the water is too warm." Resolve those problems, he says, and goodwill, better friendships, and beneficial outcomes will naturally follow.
Another CCL volunteer is retired Wall Street financier and risk manager Grant Couch, who splits his time between Florida and Colorado, where he's a member of the Rotary Club of Boulder. A fiscal conservative with an allegiance to neither political party, he says the group's message resonated with him. "But what really touched my heart was their method," he says. "They don't see enemies anywhere. I was ready to jump in, hands and feet."
As he became more involved with the CCL, Couch co-founded a conservative caucus within the organization and worked to get more conservatives involved. "I also teach my progressive brothers and sisters how to talk with conservatives," he explains — and he keeps a sharp eye on CCL messaging to ensure it's nonpartisan. "Like Rotary," he says, the CCL "needs to be apolitical. That's the only way we can ensure a shared conversation."
Karen Kendrick-Hands, a CCL volunteer and a member of the Rotary Club of Madison, Wisconsin, is a co-founder and past chair of the Environmental Sustainability Rotarian Action Group. Kendrick-Hands was Rotary's first observer to the UN Intergovernmental Panel on Climate Change, held in Poland in December to coincide with the Katowice Climate Change Conference, which finalized rules for the implementation of the Paris Agreement.
"People want to talk about solutions," she says. "If we don't get climate change right, it doesn't matter what we do in our six areas of focus."